+ Enlarge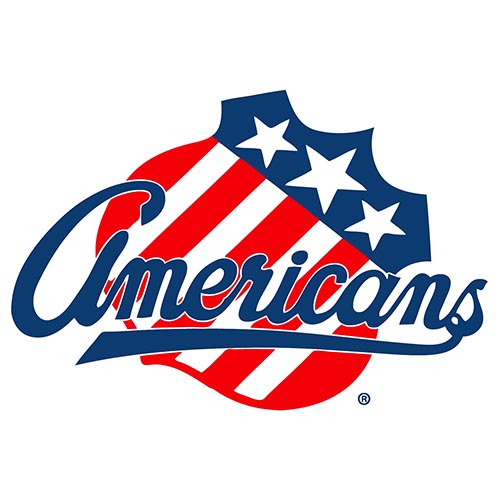 36
Patrick Kaleta (RW)
Rochester Americans
| | |
| --- | --- |
| Name: | Patrick Kaleta |
| Number: | 36 |
| Position: | RW |
| Shoots: | R |
| | |
| --- | --- |
| Height: | 6-1 |
| Weight: | 206 |
| Birthdate: | 1986-06-08 |
| Birth place: | Buffalo, NY |
Biography
ACQUIRED
Buffalo Sabres' sixth-round selection (176th overall) in the 2004 NHL Entry Draft. Signed a one-year American Hockey League contract with the Rochester Americans on September 12, 2015.

LAST SEASON
2014-15: Skated in 42 NHL games for the Buffalo Sabres, recording three assists and 36 PIM… Earned the primary assist on the Sabres' lone goal of the game in a 2-1 loss at Tampa Bay on 1/09… Assisted on Chris Stewart's game-tying goal in Buffalo's 4-3 overtime win over the New York Islanders on 12/27… Recorded an assist against Florida on 12/13… Logged a season-high 14:38 of ice time against Philadelphia on 1/17… Missed the first 17 games of the season before making his season debut against Minnesota on 11/13

CAREER
2013-14: Played in five games with Buffalo to begin the season… Notched four points (1+3) in seven games for the Rochester Americans (AHL) before suffering a season-ending knee injury in his 400th pro game against Lake Erie on 11/29… Returned to the lineup vs. Hamilton on 11/27… Missed four games (11/16-11/23) with an injury… Scored a shorthanded goal, his first of the season, against Lake Erie on 11/11… Also marked his first tally as an Amerk since a three-point outing (1+2) vs. Chicago on Dec. 13, 2007… Recorded an assist at Binghamton on 11/09, marking his first point as an Amerk since Dec. 28, 2007… Skated 18:55 in his season debut vs. Binghamton on 11/08… Assigned to Rochester by the Buffalo Sabres (NHL) on 11/03… Assessed a 10-game suspension (10/12-10/31) by the NHL for his actions in a game against Columbus on 10/10… Skated a season-high 9:20 vs. Ottawa on 10/04

2012-13:
Scored one goal and racked up 67 PIM in 34 games with the Buffalo Sabres… Missed eight total games due to injury: five – neck (1/31-2/7), three – hand (4/22-4/26)… Served five-game suspension (4/5-4/17)… Finished first among Sabres forwards in average shorthanded TOI with 2:08… Skated in his 300th career NHL game at Boston on 4/17… Tallied his first goal of the season vs. New Jersey on 4/07… It was his first point since 3/7/12 vs. Carolina and first goal since 2/8/12 vs. Boston

2011-12: Recorded five goals and added five assists for 10 points in 63 contests for Buffalo… Missed 15 total games due to injury: eight – lower body (12/3-12/20), four – lower body (11/23-11/29), three – upper body (3/21-3/24)… Led team with 116 PIM… Tied career-high with five assists for fourth consecutive season… Led all Sabres forwards with 139 hits… Served four-game suspension from 11/4 vs. Calgary to 11/11 vs. Ottawa

2010-11: Registered nine points (4+5) and 78 PIM in 51 appearances… Missed 29 total games due to injury: 15 – lower body (3/8-4/5), seven – upper body (1/1-1/15), six – upper body (1/23-2/10), one – upper body (11/17)… Tied career-high with five assists… Finished third among Sabres with 126 hits… Appeared in 200th career NHL game at the New York Rangers on 3/01… 2011 Playoffs: Appeared in six of seven games… Missed Game 7 with broken hand suffered in Game 6… Paced Buffalo with 21 hits… Recorded an assist and tied to lead all Sabres with five hits in Game 5 at Philadelphia on 4/22… Recorded five hits and an assist in 8:49 TOI in Game 2 at Philadelphia on 4/16… Scored the game-winning goal and led the team with five blocked shots in Game 1 at Philadelphia on 4/14… The tally was his first career playoff game-winning goal

2009-10: Missed 25 total games due to injury: head/neck (12/1-12/13; 12/20-1/28; 4/6-4/11)… Set new career-highs in goals (10), points (15) and games played (55)… Led Sabres with two shorthanded tallies… Ranked third on team with a career-high four game-winning goals… 148 hits were tops on the Sabres… Had first career multi-goal game (2) at New York Rangers on 12/12… Posted his first career multi-point game (1+1) vs. Detroit on 10/13… Scored first career overtime game-winner at the New York Rangers on 3/07… Appeared in his 100th career NHL game vs. Phoenix on 10/08… Suspended two games (11/28-11/30) after being assessed a boarding major at Philadelphia on 11/27… 2010 Playoffs: Scored first career playoff goal at Boston in Game 6 on 4/26… Led Sabres with 22 PIM, and placed second in hits with 22

2008-09: Games missed due to injury: 27 – head/neck (12/1-12/13; 12/20-1/28; 4/6-4/11)… Missed four additional games as a healthy scratch… Notched nine points on four goals and five assists while appearing in 51 games for Buffalo… Scored in consecutive games twice; 11/1 vs. Washington and 11/03 at New Jersey and 3/20 vs. Philadelphia and 3/21 at New York Rangers

2007-08: Split the campaign between Buffalo and Rochester… Tallied five points (3+2) and 41 PIM in 40 NHL games with the Sabres… Earned three NHL recalls to Buffalo… Collected four points (1+3) to go along with 109 PIM in 29 AHL contests for Rochester… Tabbed points in back-to-back games (1+1) vs. Carolina on 3/14 and at Toronto on 3/15… Scored his first ever NHL goal in Buffalo's 5-3 win over the Florida Panthers on 2/10… Scored his first goal of the season and recorded a pair of assists en route to earning second star honors against Chicago on 12/13… Returned to the lineup on 11/09 against Hamilton after missing six games (10/26-11/03) with an injury… Played in his first game of the season against Manitoba on 10/19

2006-07: Appeared in seven games for the Buffalo Sabres, recording two assists and 21 PIM… Spent majority of rookie campaign in Rochester, where he notched 15 points (5+10) and career-high 133 PIM in 58 games with the Amerks… Named the Amerks' Most Improved Player… Winner of the Most Popular Player Award… Winner of the McCulloch Community Service Award and named the Amerks' AHL Man of the Year… Piled up 12 PIM in five Calder Cup Playoff games… Made his professional postseason debut in Game 1 of Rochester's first-round series against Hamilton on 4/19… Notched his first multi-point game with a pair of assists at Houston on 3/23… Recorded his first NHL point with an assist in his NHL debut vs. Ottawa on 2/22 and followed that up with another assist at Toronto on 2/27… Scored his first professional goal on 1/17 against Jason Bacashihua of Peoria… Had a two-game assist streak from 11/12 to 11/17 and again from 12/05 to 12/06… Notched his first professional point with an assist vs. Chicago on 11/12… Made his professional debut on 10/14 at Binghamton

2005-06: Wrapped up his junior career with 51 points (16+35) and 121 PIM in 68 games for the Peterborough Petes of the Ontario Hockey League… Recorded eight goals and 10 assists in 19 postseason contests, helping Peterborough to an OHL championship and a berth in the 2006 Memorial Cup… Scored the winning goal and ranked fourth on the team in playoff scoring to advance Peterborough to the Eastern Conference Finals… Managed a career-best +8 on-rating in the postseason… Showed impressive hitting abilities at the fall 2005 Sabres' camp … Recognized as the best body-checker and one of the OHL's hardest working players in the league's annual Coaches Poll

2004-05: Posted OHL career-highs in goals (24), assists (28), points (52) and penalty minutes (146) in 62 games for Peterborough… Ranked fourth on the team in goals and finished fifth in points… Led the Petes with 146 PIM and was one of just three players to finish with over 100 penalty minutes that season… Added six points (3+3) and a team-high 30 PIM during the 2005 OHL Playoffs… Voted the third-hardest working OHL player and the best body checker for the Eastern Conference in the Coaches' Poll

2003-04: Registered 14 goals and assisted on 14 others for 28 points in 67 appearances… Finished eighth in scoring among Peterborough skaters and ranked third with 126 PIM… Finished second for the best body checker and hardest worker awards in the Eastern Conference Coaches' Poll… Nominated for the Bobby Smith Trophy, which honors players who have a combination of excellent play and academic achievement

2002-03: Collected 16 points (9+7) and 67 PIM in 67 games as a rookie for Peterborough… Nominated for the Emms Family Award, given to a first-year player who excels in the OHL… Ranked 161st among North Americans entering the 2004 NHL Draft

PERSONAL
Grew up in Angola, NY, just 25 miles from Buffalo's First Niagara Center… Became just the third native of the Buffalo-Niagara region to play for the hometown Sabres, joining former Amerks Peter Ciavaglia and Scott Thomas as well as Tim Kennedy and Marcus Foligno, both of whom arrived after Kaleta.
Regular Season Stats
Season
Team
GP
G
A
PTS
+/-
SOG
PIM
SOG
SOA
SOGW
SO
2015-16 Regular Season
Rochester Americans
26
1
2
3
-3
16
33
0
0
0
0.000
2013-14 Regular Season
Rochester Americans
7
1
3
4
0
9
2
0
0
0
0.000
2007-08 Regular Season
Rochester Americans
29
1
3
4
-2
25
109
0
0
0
0.000
2006-07 Regular Season
Rochester Americans
58
5
10
15
1
55
133
0
0
0
0.000
Playoff Stats
Season
Team
GP
G
A
PTS
+/-
SOG
PIM
SOG
SOA
SOGW
SO
2007 Calder Cup Playoffs
Rochester Americans
5
0
0
0
0
5
12
0
0
0
0.000