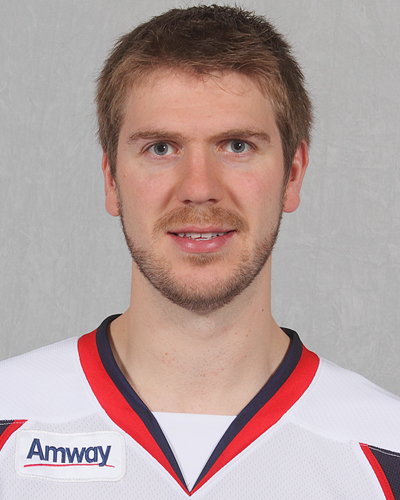 + Enlarge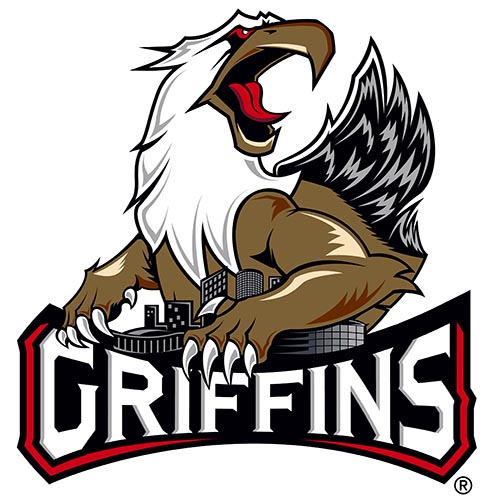 1
Jordan Pearce (G)
Grand Rapids Griffins
| | |
| --- | --- |
| Name: | Jordan Pearce |
| Number: | 1 |
| Position: | G |
| Shoots: | L |
| | |
| --- | --- |
| Height: | 6-1 |
| Weight: | 195 |
| Birthdate: | 1986-10-10 |
| Birth place: | Anchorage, AK |
Biography
2011-12: Appeared in 19 games with Grand Rapids, posting a 3-8-1 record with a 3.68 goals against average, a 0.871 save percentage and one shutout…Registered a 29-save shutout in an 8-0 win on 11/11/11 at Hamilton…Suffered an ankle injury, 12/30/11 vs. Peoria, after making 27 saves on 29 shots…Made a season-high 32 saves in his next start, 2/4/12 vs. Hamilton…Saw action in two games with ECHL Toledo, going 1-1 with a 4.05 goals against average and a 0.879 save percentage…Recalled by Detroit on two occasions but did not appear in game action.

2010-11: Served as a "black ace" with Detroit during round one of the 2011 Stanley Cup Playoffs…Led all Griffins goalies with 44 games played…Led Grand Rapids in wins (20), saves (1,282) and save percentage (0.908)…Won his season debut with 37 saves in a 4-3 shootout win, 11/7/10 at Lake Erie…Won behind a season-high 42 saves, 1/13/11 at San Antonio…Set a career high with four straight victories, 2/27/11-3/8/11…Recorded his first AHL shutout with 36 saves, 3/8/11 at Peoria…Appeared in each of the Griffins' final 26 games as well as 33 of the last 34…Earned points in 15 of 18 decisions between 2/12/11-3/20/11 to fuel the Griffins' late-season playoff push…Became the Griffins' first rookie goaltender to start four games in five nights (2/16/11-2/20-11) and the first goaltender since Jimmy Howard to start three games in three nights (2/18/11-2/20/11) or four games in five nights…Began the season with ECHL Toledo but saw action in only eight games, posting a 3-4-1 record…Notched a 36-save shutout in his first game of the season, 10/15/10 at Wheeling…Steered aside 46 shots, 12/11/10 at Kalamazoo.

2009-10: Posted a 1-2-0 record with a 3.82 GAA in five games with Grand Rapids…Spent the majority of his rookie season with Toledo, earning a 15-18-0 record with two shutouts, a 3.63 GAA and a 0.891 save percentage in a team-high 37 games…Was perfect through five shootouts with the Walleye, tying for the ECHL lead in shootout winning percentage…Went 1-3 with a 3.88 GAA in four playoff games with Toledo.

2008-09: Made his AHL debut in the Griffins' final regular season game, stopping 33 of 38 shots in a 5-2 loss, 4/11/09 at Peoria…Appeared in 39 games with Notre Dame, leading the NCAA in wins (30) and shutouts (8) while ranking among the leaders with a 1.68 GAA (2nd), a 0.931 save percentage (T4th), 2,326:20 minutes played (6th) and a 0.808 winning percentage (2nd)…Placed among the CCHA's leaders in GAA (2nd), save percentage (2nd) and winning percentage (1st)…Set Notre Dame single-season records for wins, shutouts and save percentage (tied), helping him close out his college career with a school-record 59 victories and 12 shutouts (tied)…Chosen as the Fighting Irish's Most Valuable Player for the second straight campaign…Selected as a Hobey Baker Award candidate and CCHA Player of the Year finalist, in addition to earning All-CCHA honorable mention…Received CCHA Goaltender of the Week honors four times throughout the season (11/10/08, 12/15/08, 1/12/09, 3/2/09)…Named the CCHA Scholar-Athlete of the Year after being named to the Scholar-Athlete Team for the second year in a row, earning a 3.816 grade-point average while double-majoring in pre-med and anthropology…Registered a 20-game unbeaten streak (10/31/08-1/17/09), going 17-0-3 with three shutouts, a 1.36 GAA and a 0.944 save percentage…Posted a 4-0 mark with two shutouts, a 0.75 GAA and a 0.973 save percentage as Notre Dame followed up its CCHA regular season title with a playoff championship.

2007-08: Posted a 23-15-4 record with two shutouts, a 2.04 GAA and a 0.914 save percentage through 43 games to lead the Fighting Irish to the NCAA championship game, where they fell to Boston College, 4-1…Ranked among the NCAA's goaltending leaders in wins (T8th), GAA (8th) and minutes played (2,558:00, 2nd), while his games played (1st), wins (4th), GAA (3rd), minutes played (1st), save percentage (7th) and winning percentage (0.595, 4th) placed him among the CCHA's top netminders.

2006-07: Appeared in three games for the Fighting Irish, earning a 2-1-0 record with a 2.01 GAA and one shutout.

2005-06: Played nine games during his freshman year at Notre Dame, going 4-4-0 with a 3.25 GAA and one shutout.

2004-05: Logged 38 games for the Lincoln Stars, ranking among the USHL's goaltending leaders with 22 wins (5th), 2227:13 minutes played (6th), a 3.07 GAA (T12th), 988 saves (9th) and a 0.897 save percentage (15th)…Played for Team USHL in the USHL All-Star game.
Regular Season Stats
Season
Team
GP
GA
Mins
Saves
GAA
SV%
W
L
T
OTL
SOW
SOL
SOGA
SOA
SO%
SO
2012-13 Regular Season
Grand Rapids Griffins
4
13
181
72
4.32
0.847
0
3
0
0
0
0
0
0
0.000
0
2011-12 Regular Season
Grand Rapids Griffins
19
54
880
364
3.68
0.871
3
8
0
0
0
1
3
6
0.500
1
2010-11 Regular Season
Grand Rapids Griffins
44
118
2452
1164
2.89
0.908
20
15
0
0
4
5
16
47
0.660
1
2009-10 Regular Season
Grand Rapids Griffins
5
15
236
105
3.82
0.875
1
2
0
0
0
0
0
0
0.000
0
2008-09 Regular Season
Grand Rapids Griffins
1
5
59
33
5.11
0.868
0
1
0
0
0
0
0
0
0.000
0