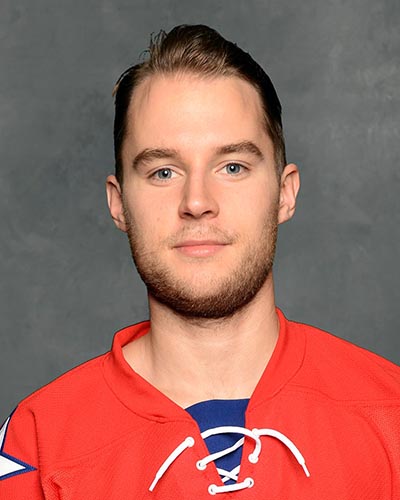 + Enlarge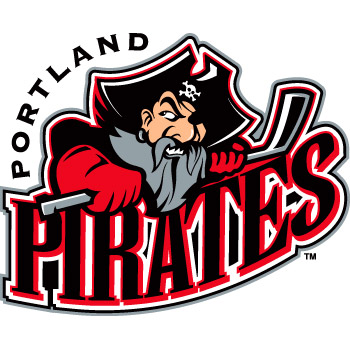 44
Matt MacKenzie (D)
Portland Pirates
| | |
| --- | --- |
| Name: | Matt MacKenzie |
| Number: | 44 |
| Position: | D |
| Shoots: | R |
| | |
| --- | --- |
| Height: | 6-1 |
| Weight: | 190 |
| Birthdate: | 1991-10-15 |
| Birth place: | New Westminster, BC |
Biography
ACQUIRED
Buffalo Sabres' third-round selection (83rd) overall in the 2010 NHL Entry Draft. Signed a one-year American Hockey League contract with the Rochester Americans on August 21, 2014.

LAST SEASON
2013-14: Played his first full season with the Rochester Americans (AHL)… Set pro career-highs in all offensive categories, including goals (2), assists (8), points (10) and penalty minutes (84) while appearing in 64 games for the Amerks… Finished with a team-best +11 on-ice rating during the regular season… Appeared in one playoff contest for Rochester… Named the Amerks' IOA/American Specialty AHL Man of the Year and was the recipient of the organization's McCulloch Trophy for his dedicated service to the Rochester community… Recorded an assist in the regular season finale at Toronto on 4/19… Was +3 in a 5-1 win vs. Syracuse on 4/18… Took a team-high four shots at Lake Erie on 4/13… Recorded an assist in a 4-3 shootout win at Hamilton on 4/12… Was +2 in his return to the lineup against Syracuse on 4/02… Missed four games (3/23-3/28) due to injury… Skated in his 100th game as an Amerk at Syracuse on 3/08, finishing +2… Appeared in his 100th professional game vs. San Antonio on 2/21… Picked up the secondary assist on Phil Varone's overtime game-winning goal vs. Iowa 2/19… Assessed an automatic one-game suspension as a result of his actions in a game against Grand Rapids on 2/08… Racked up a season-high 19 PIM against Grand Rapids on 2/08… Finished a team-best +3 in a 4-0 win at Wilkes-Barre/Scranton on 2/01… Collected two PIM in three games for the Amerks during the 2013 Spengler Cup in Davos, Switzerland… Notched two assists in a 6-1 win over Utica on 12/04… Scored his career-high second goal of the season at Toronto on 11/30… Returned to the lineup vs. Wilkes-Barre/Scranton on 11/20… Missed three games (11/13-11/16) with an illness… Scored his first career AHL goal vs. Binghamton on 11/08… Made season debut vs. Utica on 10/11, earning 19:23 of ice time

CAREER

2012-13: Notched four assists and racked up a career-high 66 PIM in 30 AHL games with Rochester… Appeared in two postseason contests with the Amerks, registering one assist… Scored one goal in two outings with the ECHL's Greenville Road Warriors… Made his professional playoff debut in Game 2 of the Western Conference Quarterfinals at Toronto on 4/28… Appeared in his 50th professional game against Lake Erie on 4/05… Returned to the lineup at Hamilton on 3/30… Missed four games (3/23-3/29) with an injury… Returned to the lineup at Abbotsford on 2/05… Missed 14 games (11/28-12/29) with an injury… Reassigned to Rochester by Buffalo from Greenville on 11/26… Scored his first goal as a Road Warrior at Reading on 11/23… Made his Greenville debut at Elmira on 11/21… Reassigned by the Buffalo Sabres (NHL) to Greenville on 11/20… Recorded a game-high 17 PIM at Hershey on 10/20… Made his season debut against Syracuse on 10/12… 2011-12: Split his first professional season between Rochester and the Gwinnett Gladiators of the ECHL… Spent the majority of the campaign with the Amerks, where he recorded four assists and 16 PIM in 20 games… Assisted on two goals and compiled 11 PIM in five games with Gwinnett… Missed the last five games of the season (4/07-4/14) with an injury… Made his ECHL debut for Gwinnett against South Carolina on 2/29… Was sidelined for 34 games (12/04-2/25) with an injury… Recorded the first two points of his professional career as part of a two-point (0+2) game against Albany on 11/25… Also finished the game with a +1 rating… Made his pro/AHL debut vs. Syracuse on 10/18… 2010-11: Registered five points (1+4) in 10 postseason contests with the Tri-City Americans (WHL)… Split final junior season between Calgary and Tri-City of the Western Hockey League… Totaled 38 points and scored a career-high seven goals, including five on the power-play… Appeared in 73 combined regular season appearances and racked up 86 PIM, both career-highs… Finished the campaign second among Tri-City defensemen in overall scoring… 2009-10: Posted his best season of junior hockey, setting career-highs in assists (34), points (40) and plus/minus (plus-16) in 64 games for the Calgary Hitmen… Finished fourth among Calgary rearguards in point production and scored five of his six goals on the man-advantage… Helped the Hitmen to a league-best 52-18-2 regular season record (107 points), their second straight Scotty Munro Trophy as regular season champions, their second straight Eastern Conference championship and the franchise's second Ed Chynoweth trophy as WHL champions… Placed second among Calgary blueliners during the 2010 postseason with 16 points (6+10) after appearing in all 23 playoff games… Guided the Hitmen to a berth in the 2010 Memorial Cup tournament, where they lost in the semifinals against Brandon… 2008-09: Recorded 12 points (3+9) in 49 regular season outings with the Hitmen, helping his team to an impressive 59-12-1 showing as the WHL's top team with 122 points (.847 winning percentage)… Two of his three tallies were scored on special teams situations, one shorthanded and the other on a power-play… Saw Calgary to its first of back-to-back regular season and Eastern Conference titles… Helped the Hitmen to 12 consecutive wins in the 2009 Playoffs, sweeping Edmonton, Lethbridge and Brandon to reach the WHL Finals for the first time since 1999… Assisted on two goals in 16 playoff contests with Calgary… 2007-08: Finished rookie campaign with the Hitmen with eight points on two goals and six assists… His plus-15 on-ice rating was the best among first-year defensemen.
Regular Season Stats
Season
Team
GP
G
A
PTS
+/-
SOG
PIM
SOG
SOA
SOGW
SO
2015-16 Regular Season
Portland Pirates
16
2
1
3
10
19
4
0
0
0
0.000
2014-15 Regular Season
Rochester Americans
47
2
4
6
-1
39
77
0
0
0
0.000
2013-14 Regular Season
Rochester Americans
64
2
8
10
11
54
84
0
0
0
0.000
2012-13 Regular Season
Rochester Americans
30
0
4
4
-1
29
66
0
0
0
0.000
2011-12 Regular Season
Rochester Americans
20
0
4
4
-1
16
16
0
0
0
0.000
Playoff Stats
Season
Team
GP
G
A
PTS
+/-
SOG
PIM
SOG
SOA
SOGW
SO
2016 Calder Cup Playoffs
Portland Pirates
4
0
2
2
-1
4
2
0
0
0
0.000
2014 Calder Cup Playoffs
Rochester Americans
1
0
0
0
0
2
2
0
0
0
0.000
2013 Calder Cup Playoffs
Rochester Americans
2
0
1
1
1
4
2
0
0
0
0.000