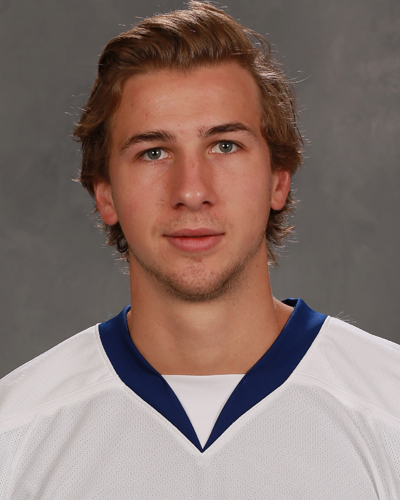 + Enlarge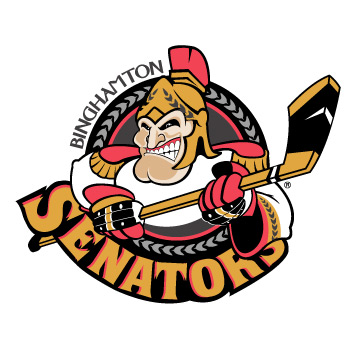 6
Jerome Leduc (D)
Binghamton Senators
| | |
| --- | --- |
| Name: | Jerome Leduc |
| Number: | 6 |
| Position: | D |
| Shoots: | R |
| | |
| --- | --- |
| Height: | 6-2 |
| Weight: | 192 |
| Birthdate: | 1992-07-30 |
| Birth place: | Quebec, QC |
Biography
ACQUIRED
Buffalo Sabres' third-round selection (68th overall) in the 2010 NHL Entry Draft. Re-signed a one-year, two-way NHL contract with Buffalo on July 16, 2015.

LAST SEASON
2014-15: Completed his third season with the Rochester Americans (AHL), capturing career-highs in goals (6), assists (19) and points (25) while being the only Amerk to appear in all 76 games… More than doubled his offensive totals from the 2013-14 campaign in every category… The winner of the Rob Zabelny Unsung Hero Award as voted on by members of the Rochester media… Recorded 19 points (3+16) over the final 31 games of the season to finish third in scoring among team defensemen… Closed out the season with an assist at Adirondack on 4/19, finishing the year as the only Amerks to appear in all 76 games… Picked up an assist and posted a team-high 17 PIM at Toronto on 4/11… Notched two assists, including the primary helper on Evan Rankin's game-winning overtime goal, and was +2 against Hamilton on 3/27… Posted a season-long four-game point streak (2+4) from 2/20 to 2/25… Recorded a goal for the second straight game against Syracuse on 2/25, marking the first time in his pro career he scored a goal in consecutive games… Matched a career-high with three points (1+2) and scored the game-winning goal, a shorthanded tally, in a 5-1 win at Lake Erie on2/24… Had a three-game point streak (1+3) from 2/08 to 2/13… Notched two assists against Adirondack on 2/13… Set a new career-high with his fourth goal of the season in a 2-1 win at Utica on 2/11… Recorded an assist and was +3 at Milwaukee on 2/08… Collected an assist in a 3-2 win at Chicago on 2/03… Matched his career-high with his third goal of the season at Texas on 1/14… Collected an assist and finished +2 against Lake Erie on 1/09… Was +2 against Iowa on 1/02… Scored his second goal of the season in a 4-1 win over Syracuse on 12/31… Scored his first goal of the season and added an assist in a 3-0 win at Syracuse on 10/31… Appeared in his 100th AHL game in the 6-1 season-opening win over Adirondack on 10/10

CAREER
2013-14: Finished his second season in Rochester with 10 points on three goals and seven assists in 51 regular-season games… Added four points (1+3) in eight appearances for the ECHL's Gwinnett Gladiators… Notched one assist in four Calder Cup Playoff tilts for Rochester… Recorded his first professional playoff point with an assist in Game 2 of the Western Conference Quarterfinals against Chicago on 4/26… Matched his pro career total with his third goal of the season in a 3-1 win against Toronto on 4/11… Reassigned to Rochester on 3/08… Scored his first goal as a Gladiator as part of a two-point game (1+1) against Florida on 2/28… Notched his first point as a Gladiator with an assist vs. South Carolina on 2/23… Made his ECHL debut for Gwinnett vs. Reading on 2/21… Reassigned by the Buffalo Sabres (NHL) to the Gwinnett Gladiators (ECHL) on 2/20… Recorded two PIM in three games for the Amerks during the 2013 Spengler Cup in Davos, Switzerland… Scored a goal and added an assist against Lake Erie on 12/13 to surpass last season's point total… Logged a season-high 23:13 of ice time against Wilkes-Barre/Scranton on 11/20… Notched three points (1+2), including the game-winning goal, and finished +2 against Utica on 10/19… Recorded an assist in his season debut vs. Grand Rapids on 10/04

2012-13:
Closed out his first pro season in Rochester by collecting seven points on three goals and four assists in 48 games with the Amerks… Appeared in all three postseason contests… Made his professional playoff debut in Game 1 of the Western Conference Quarterfinals at Toronto on 4/27… Notched the game-winning goal at Hamilton on 3/30… Notched an assist and was +2 at Syracuse on 2/02… Had a three-game point streak (1+2) from 12/21 to 12/26… Scored the lone goal in a 5-1 loss at Binghamton on 12/22… Finished +2 against Abbotsford on 12/11… Scored his first professional goal in his pro/Amerk debut at Hamilton on 11/14… Missed the first two games of the season (10/12-10/13) with an injury

2011-12: Completed his junior career with Rimouski (QMJHL), setting career-highs in all offensive categories in goals (28), assists (46), points (74) and penalty minutes (41) while appearing in 62 games… His 46 assists ranked 18th among league leaders… Finished the campaign first among QMJHL defensemen in scoring, including leading all blueliners in goals and power-play goals (12)… Ranked second in the league with 262 shots on goal while averaging 1.19 points per game... Registered 37 power-play points, ranking tied for 13th in goals (12) and sixth in assists (25), respectively… Posted a season-long 12-game point streak from 9/23 to 10/22, recording 26 points (11+15) over that span… Marked the longest point streak of the season by a defenseman and fifth-longest overall… Tied for the QMJHL's longest goal-scoring streak, scoring eight goals between 10/02 and 10/21… Had a seven-game assist streak from 9/23 to 10/09, notching 10 helpers…Helped Rimouski to the President's Cup Finals, marking Oceanic's first QMJHL Finals appearance since their last championship season of 2004-05... Finished the 2012 playoffs first among league rearguards with nine goals and 19 points in 21 games… Had a productive postseason run with Rimouski, finishing atop the league's point-getters in shots (84) and power-play goals (5), in addition to placing tied for 12th overall among top goal scorers

2010-11: Recorded 56 points (18+38) in 61 games for Rimouski of the QMJHL to rank first on his team and second in the league in scoring among defensemen… Finished third on his team in scoring overall… Increased his point total for the third consecutive season… Contributed seven power-play tallies and scored one shorthanded goal… Added three points in five playoff games

2009-10: Appeared in a career-high 68 games for Rouyn-Noranda (QMJHL), collecting 46 points (20+26)… Led all Huskies defensemen in scoring while finishing fourth on the team overall… Posted six points (2+4) in 11 playoff contests

2008-09: In his first season in the QMJHL, registered 17 points (1+16) in 52 games with Rouyn-Noranda

INTERNATIONAL COMPETITION: Took part in Hockey Canada's 2011 National Junior Team Summer Development Camp.
Regular Season Stats
Season
Team
GP
G
A
PTS
+/-
SOG
PIM
SOG
SOA
SOGW
SO
2015-16 Regular Season
Binghamton Senators
22
4
6
10
-2
34
6
0
0
0
0.000
2015-16 Regular Season
Rochester Americans
54
7
9
16
-20
91
28
0
0
0
0.000
2014-15 Regular Season
Rochester Americans
76
6
19
25
-11
130
59
1
1
0
1.000
2013-14 Regular Season
Rochester Americans
51
3
7
10
-15
62
22
0
0
0
0.000
2012-13 Regular Season
Rochester Americans
48
3
4
7
-9
50
8
0
0
0
0.000
Playoff Stats
Season
Team
GP
G
A
PTS
+/-
SOG
PIM
SOG
SOA
SOGW
SO
2014 Calder Cup Playoffs
Rochester Americans
4
0
1
1
2
1
0
0
0
0
0.000
2013 Calder Cup Playoffs
Rochester Americans
3
0
0
0
-3
2
0
0
0
0
0.000