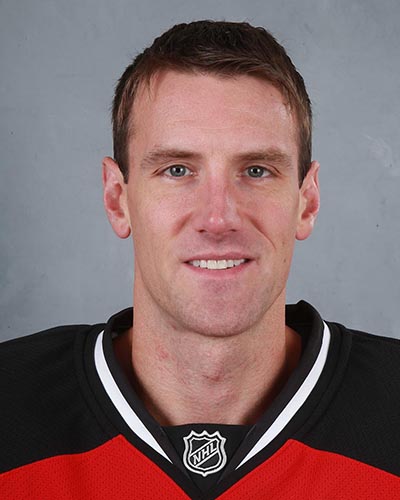 + Enlarge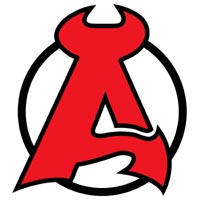 40
Scott Clemmensen (G)
Albany Devils
| | |
| --- | --- |
| Name: | Scott Clemmensen |
| Number: | 40 |
| Position: | G |
| Shoots: | L |
| | |
| --- | --- |
| Height: | 6-2 |
| Weight: | 200 |
| Birthdate: | 1977-07-23 |
| Birth place: | Des Moines, IA |
Biography
2012-13 Highlights
Appeared in 19 games with Florida, posting a 3-7-2 record, a 3.67 GAA, and a 0.874 save percentage...Upped his total career NHL games to 171 (67-52-22), with a 2.74 career GAA and a 0.907 career save percentage.

2011-12 Highlights
Played in 30 regular season games with Florida (14-6-6, 0.913 save percentage)...Played in three playoff games with Florida (1-2-0, 0.920 save percentage)...Appeared in one game with San Antonio (1-0-0, 0.969 save percentage).

Career Highlights
2009-11: Signed with the Florida Panthers on July 1, 2009...Appeared in 54 games with Florida (17-17-9, 0.911 save percentage)...Represented the United States at the 2010 IIHF World Championshps...2008-09: Signed a one-year contract with New Jersey on July 10, 2008...Appeared in NHL career high 40 games (25-13-1, 0.917 save percentage), giving him the highest total wins by a goaltender in Devils' franchise history besides Martin Brodeur...2007-08: Signed a one-year, two-way deal with Toronto...Made his Toronto debut on Jan. 1, 2008, recording a 4-3 shootout win vs. Tampa Bay...Led the Toronto Marlies to the Conference Finals of the 2008 Calder Cup Playoffs, playing in all 17 games (8-9-0, 0.902 save percentage)...2006-07: Appeared in six games for New Jersey (1-1-2, 0.889 save percentage), and one for Lowell (1-0-0, 1.000 save percentage)...2005-06: Appeared in 13 games for New Jersey (3-4-2, 0.881 save percentage), and one for Albany (0-1-0, 0.848 save percentage)...2004-05: Played 46 games for Albany due to the NHL lockout (13-25-5, 0.916 save percentage)...2002-04: Backstopped 69 games for Albany, going 17-36-12 and posting a 0.906 save percentage...Appeared in four games for New Jersey (3-1-0) with a 0.952 save percentage...Made his first NHL start in a 3-0 New Jersey win on Jan. 20, 2004 vs. Pittsburgh, earning his first NHL shutout...2001-02: Made his NHL debut on Oct. 6, 2001 in the Devils' season opener at Washington, relieved Martin Brodeur in the 6-1 loss...Played in 29 games for Albany (5-19-4), ending the season with a 0.908 save percentage...1997-01: Appeared in 147 career NCAA games with Boston College, posting a career 0.904 save percentage and a 99-35-10 record...Won the NCAA National Championship during his senior season...1997-98: Drafted by the New Jersey Devils (eighth round, 215th overall) in the 1997 NHL Entry Draft.
Regular Season Stats
Season
Team
GP
GA
Mins
Saves
GAA
SV%
W
L
OT
T
OTL
SOW
SOL
SOGA
SOA
SO%
SO
2014-15 Regular Season
Albany Devils
27
58
1558
649
2.23
0.918
12
11
2
0
1
0
1
2
5
0.600
2
2013-14 Regular Season
San Antonio Rampage
11
31
652
303
2.85
0.907
4
7
-
0
0
2
0
2
10
0.800
1
2011-12 Regular Season
San Antonio Rampage
1
1
60
31
1.00
0.969
1
0
-
0
0
0
0
0
0
0.000
0
2008-09 Regular Season
Lowell Devils
12
40
707
341
3.39
0.895
6
5
-
0
0
1
1
4
9
0.556
0
2007-08 Regular Season
Toronto Marlies
40
96
2363
974
2.44
0.910
23
14
-
0
0
1
2
6
17
0.647
1
2006-07 Regular Season
Lowell Devils
1
0
60
35
0.00
1.000
1
0
-
0
0
0
0
0
0
0.000
1
2005-06 Regular Season
Albany River Rats
1
5
59
28
5.05
0.848
0
1
-
0
0
0
0
0
0
0.000
0
Playoff Stats
Season
Team
GP
GA
Mins
Saves
GAA
SV%
W
L
OT
T
OTL
SOW
SOL
SOGA
SOA
SO%
SO
2008 Calder Cup Playoffs
Toronto Marlies
17
50
992
460
3.02
0.902
8
9
-
0
0
0
0
0
0
0.000
0