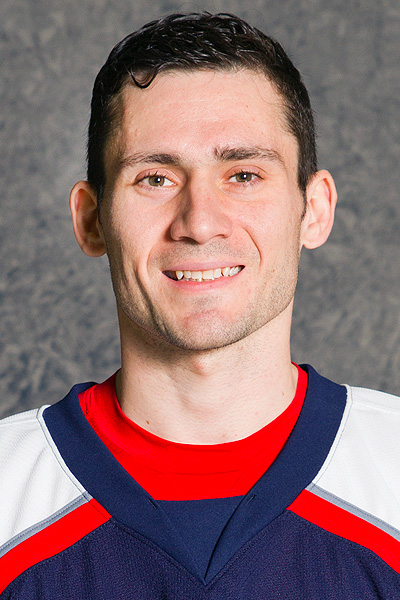 + Enlarge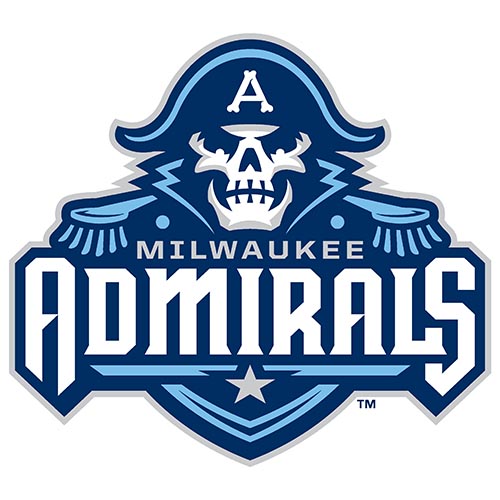 30
Dov Grumet-Morris (G)
Milwaukee Admirals
| | |
| --- | --- |
| Name: | Dov Grumet-Morris |
| Number: | 30 |
| Position: | G |
| Shoots: | L |
| | |
| --- | --- |
| Height: | 6-2 |
| Weight: | 205 |
| Birthdate: | 1982-02-28 |
| Birth place: | Evanston, IL |
Biography
2012-13 Highlights
Recorded AHL career-highs with 1,169 saves and 43 starts...Posted two shutouts on the year (Oct. 20, 2012 vs. Milwaukee and Nov. 4, 2012 vs. Oklahoma City)...Finished the year with a 12-22-5 record, posting a 3.24 GAA and a 0.903 save percentage...Faced 30 or more shots in a 23 of his 43 starts, and 40 or more shots in 10 of his starts...Started 12 straight games from Feb. 22, 2013 to March 28, 2013...Made a career-high 49 saves in a 4-3 shootout win over Peoria on Feb. 16, 2013...Played in his 300th professional game on April 7, 2013 vs. Texas...Owns a 52-52-12 record in AHL contests with 10 shutouts, a 2.83 GAA, and a 0.908 save percentage.

2011-12 Highlights
Finished the season with a 19-13-1 record, posting a 2.33 GAA and a 0.921 save percentage...Stopped 35 of 36 shots in San Antonio's 2-1 win at Peoria on Feb. 24, 2012...Turned aside all 22 shots he faced for a shutout in San Antonio's 1-0 victory at Oklahoma City on Feb. 19, 2012...Started 19 consecutive games from Jan. 3, 2012 to Feb. 17, 2012...Set a franchise record with his seventh consecutive victory on Jan. 28, 2012 against Houston...Stopped 45 of 47 shots in San Antonio's 2-1 loss at Charlotte on Jan. 4, 2012...Made 33 saves in a 2-0 San Antonio victory at Charlotte on Jan. 3, 2012...Turned aside 21 of 22 shots on Dec. 10, 2011 in San Antonio's 2-1 win over Peoria...Stopped 26 of the 27 shots he faced in San Antonio's 2-1 win over Oklahoma City on Dec. 3, 2011...Made 21 saves for a shutout in his AHL season debut during San Antonio's 5-0 win at Abbotsford on Nov. 25, 2011.

Career Highlights
2010-11: Named to the ECHL's Second All-Star Team...Tied a career-high in shutouts (3) while with Greenville...2009-10: Registered a 3.40 G.A.A. in 39 games with Jesenice of the Austrian League...2007-08: Set a career-high in wins (20) and minutes (1496) with Cincinnati (ECHL)...2005-06: Member of the Laredo Bucks' CHL Championship team, posting a record of 8-2 in 10 post season contests...Named to the CHL's All-Rookie Team...2004-05: Member of the ECAC's Second All-Star Team...2003-04: Made the ECAC's All-Tournament Team for the second straight season...2002-03: Named to the ECAC's All Tournament Team.
Regular Season Stats
Season
Team
GP
GA
Mins
Saves
GAA
SV%
W
L
OT
T
OTL
SOW
SOL
SOGA
SOA
SO%
SO
2013-14 Regular Season
Hartford Wolf Pack
31
69
1706
776
2.43
0.918
16
9
-
0
0
2
4
9
29
0.690
1
2013-14 Regular Season
San Antonio Rampage
8
23
482
216
2.86
0.904
1
6
-
0
0
1
1
2
9
0.778
0
2012-13 Regular Season
San Antonio Rampage
43
125
2311
1169
3.24
0.903
12
22
-
0
0
2
5
12
36
0.667
2
2011-12 Regular Season
San Antonio Rampage
34
76
1958
889
2.33
0.921
19
13
-
0
0
2
1
3
14
0.786
3
2010-11 Regular Season
Connecticut Whale
22
43
1219
513
2.12
0.923
13
5
-
0
0
3
1
3
21
0.857
1
2007-08 Regular Season
Milwaukee Admirals
9
23
511
228
2.70
0.908
4
4
-
0
0
2
0
3
12
0.750
0
2006-07 Regular Season
Manitoba Moose
4
5
245
121
1.23
0.960
2
1
-
0
0
0
1
1
4
0.750
2
2006-07 Regular Season
Hamilton Bulldogs
2
2
125
61
0.96
0.968
1
0
-
0
0
0
1
4
4
0.000
1
2006-07 Regular Season
Portland Pirates
11
30
594
278
3.03
0.903
1
6
-
0
0
0
3
6
12
0.500
1
2005-06 Regular Season
San Antonio Rampage
1
7
60
25
7.04
0.781
0
1
-
0
0
0
0
0
0
0.000
0
Playoff Stats
Season
Team
GP
GA
Mins
Saves
GAA
SV%
W
L
OT
T
OTL
SOW
SOL
SOGA
SOA
SO%
SO
2012 Calder Cup Playoffs
San Antonio Rampage
2
4
118
33
2.03
0.892
0
2
-
0
0
0
0
0
0
0.000
0
2011 Calder Cup Playoffs
Connecticut Whale
6
17
329
138
3.10
0.890
2
3
-
0
0
0
0
0
0
0.000
0
2008 Calder Cup Playoffs
Milwaukee Admirals
1
0
20
6
0.00
1.000
0
0
-
0
0
0
0
0
0
0.000
0