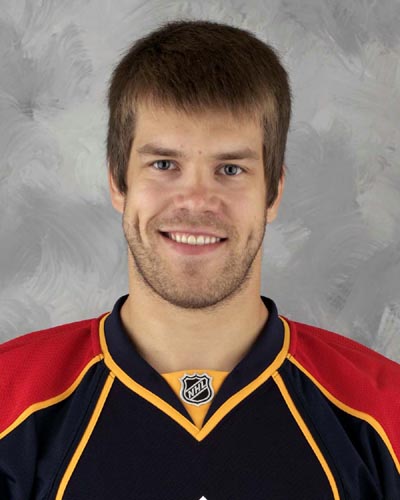 + Enlarge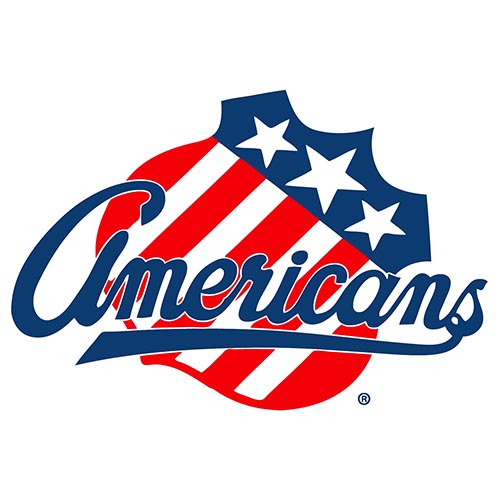 5
Janis Sprukts (C)
Rochester Americans
| | |
| --- | --- |
| Name: | Janis Sprukts |
| Number: | 5 |
| Position: | C |
| Shoots: | L |
| | |
| --- | --- |
| Height: | 6-3 |
| Weight: | 235 |
| Birthdate: | 1982-01-31 |
| Birth place: | Riga, Latvia |
Biography
Acquired: Re-signed with Florida on August 8, 2008. Florida Panthers' eighth-round selection (234th overall) in the 2000 NHL Entry Draft.

Last Season: Skated in one NHL game with the Florida Panthers... Finished the season with a team-high 31 assists and a second best 47 points overall in his second stint in Rochester... Was named the Amerks Player of the Month for April... Was +1 at Toronto on 4/08 and against Syracuse on 4/10... Tallied four assists against Binghamton on 4/03 to earn first star honors... Had a six-game assist streak (0+8) from 2/20 to 3/22... Was +2 against Syracuse on 3/22... Returned to the lineup at Syracuse on 3/20, notching an assist... Missed nine games (2/28-3/18) with an injury... Tallied two assists against Toronto on 2/22... Had a pair of assists at Toronto 2/21 to earn second star accolades... Scored a goal in his 100th AHL/Amerk game at Peoria on 2/15... Netted two goals in his return to the Amerks lineup to earn first star honors at Chicago on 2/11... Named the Amerks Player of the Month for January... Loaned by Florida to the Latvian National team to participate in the 2010 Olympic qualifying tournament on 1/30... Recorded his second straight four-point game (1+3) at Providence on 1/18 to earn first star honors... Had a hat trick to go along with one assist at Manchester on 1/16 to earn first star honors... Had a three-game point streak (1+3) from 1/09 to 1/11... Picked up a pair of assists against Syracuse on 1/09... Skated in his 100th Amerk/AHL game on 2/13 against Lake Erie... Had a four-game point streak (4+2) from 11/30 to 12/09... Scored a pair of goals against Albany on 12/07 to earn second star honors... Skated in his first game of the season with the Panthers in Florida's 4-0 loss to the Boston Bruins on 12/06... Received his first NHL recall of the season from the Florida Panthers on 12/06... Missed two games (11/16-11/19) with an injury... Collected a goal and an assist at Hamilton on 11/15... Had a pair of assists against Chicago on 11/14... Missed four games (10/25-11/1) with an injury... Notched two points (1+1) in the season-opener against Syracuse to earn third star honors

Career: 2007-08: Had 29 points (12+17) and 20 PIM in 53 games with Lukko Rauma of the Finnish Elite League

2006-07: Collected three points (1+2) in 13 games with the Florida Panthers (NHL)...Finished second on the team in points and assists with 59 and 41, respectively and was tied for third with a +9 rating...Was fourth on the team in playoff scoring with four points (1+3) in six games...Finished eighth among league rookies with 59 points...Received three NHL recalls...Scored his first NHL goal on 04/06 vs. Tampa Bay...Named the Amerks' MVP and the Rob Zabelny Unsung Hero Award winner...Recorded his first career NHL point, an assist on 12/21 vs. NY Rangers...Had a seven-game point streak (5+10) from 12/06 to 12/30...Had a three-game assist streak (0+4) from 11/12 to 11/17...Had one goal and four assists in a three-game span from 10/25 to 11/03...Made his NHL debut against Philadelphia on 10/20...Was recalled on emergency condition by the Florida Panthers on 10/19 for his first ever NHL recall...He recorded one goal and one assist in his Amerks debut on 10/06...2006 Preseason: had one goal and two PIM in four preseason games with the Panthers

2005-06: Spent the season in the Finnish Elite League with the champion HPK Hameenlinna...He was the league's leading scorer prior to a mid-season injury that saw him miss the Turin Olympics...He finished the season with 28 points (18+10) in 35 games...The Riga, Latvia, native has represented his country at the IIHF World Championships four times, most recently with the 2006 team

2004-05: Played in 21 games for HK Riga in Belarus, collecting seven goals, nine assists and 10 penalty minutes

2003-04: Played in 16 games in Eastern Europe, scoring six goals, added one assist and had 24 PIM

2002-03: Began season with 11 points (5+6) in 21 games with Sport Vasaa (Fin. Jr.) before joining Acadie-Bathurst (QMJHL)...Had 38 points (9+29) and 12 PIM in 30 games with Acadie-Bathurst...Finished with eight points (3+5) in 11 QMJHL playoff games...Notched two assists in six games with Latvia in the 2003 World Championships in Finland

2001-02: Played 63 games with Acadie-Bathurst (QMJHL) in his North American debut, collecting 79 points (35+44) with 46 PIM...Led team in goals, tied for lead in plus/minus (+41) was second in points and fourth in assists...Tied for second in QMJHL plus/minus...Posted points in 11 consecutive games (10/09 to 11/06)...Scored goals in seven straight games (10/16 to 11/03)...Posted a hat trick 09/14 vs. Rouyn-Noranda...Played for Latvia in the World Junior B Pool Tournament in Zagreb, Croatia, finishing with five points (2+3) and was plus-4 in four games (won bronze medal)...Had 22 points (14+8) in 16 QMJHL playoff games, tying for seventh among league scorers and was third among league goal scorers in the playoffs...Led the Titans in playoff goals and tied for first in playoff points

2000-01: Finished third on Lukko in goals and points, going 15+22 with 24 PIM in 39 games

1999-00: Scored two goals and added five assists in 26 games with Lukko Rauma (Finland Jr.)...Was captain of Latvian National Team at the Under-18 2000 World Championships...Played for Latvia in the World Championships as an 18 year old.

Personal Janis and his wife, Laura, celebrated the birth of their son Emils on Jan. 24, 2007.
Regular Season Stats
Season
Team
GP
G
A
PTS
+/-
SOG
PIM
SOG
SOA
SOGW
SO
2008-09 Regular Season
Rochester Americans
59
16
31
47
-10
106
20
4
12
1
0.333
2006-07 Regular Season
Rochester Americans
58
18
41
59
9
97
60
0
2
0
0.000
Playoff Stats
Season
Team
GP
G
A
PTS
+/-
SOG
PIM
SOG
SOA
SOGW
SO
2007 Calder Cup Playoffs
Rochester Americans
6
1
3
4
-3
13
4
0
0
0
0.000