+ Enlarge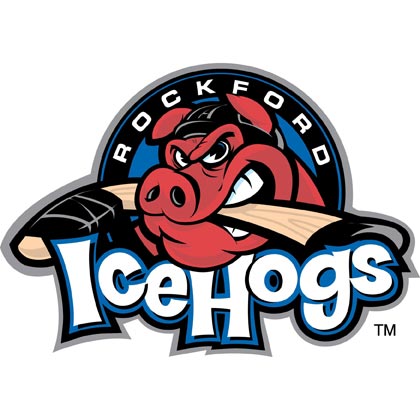 29
Corey Crawford (G)
Rockford IceHogs
| | |
| --- | --- |
| Name: | Corey Crawford |
| Number: | 29 |
| Position: | G |
| Shoots: | L |
| | |
| --- | --- |
| Height: | 6-2 |
| Weight: | 195 |
| Birthdate: | 1984-12-31 |
| Birth place: | Montreal, PQ |
Biography
2009-10 Season Notes
Recalled to Chicago on 3/16/10 and made 35 saves in the Blackhawks 4-2 loss at Anaheim on 3/17/10...Became Rockford's winningest goalie in franchise history on 3/13/10 making 23 saves in Rockford's 6-3 win at Manitoba -Went unbeaten in five straight road games (4-0-0-1) from 1/10/10-2/12/10...Missed 22 games from 11/14/09-1/6/10 due to a lower body injury...Had a 16 save shutout in Rockford's 3-0 win at Lake Erie on 10/11/09.
2008-09 Season Notes
Made 41 saves in Rockford's 3-2 shootout win at Syracuse on 4/3/09...Recorded a 43-save shutout on 3/13/09 in Rockford's 3-0 win at San Antonio...Made a season high 44 saves in Rockford's 3-2 shootout win at San Antonio on 2/28/09...Played in his 200th career pro game on 2/14/09 making 33 saves in Rockford's 4-3 win against Rochester...Named the AHL's Reebok/CCM Player of the Week for Week 14 after going 2-0-0-1 with a .067 GAA and a .979 SPCT...Recorded a 24 save shutout on 1/10/09 against Toronto in Rockford's 1-0 win...Picked up his 100th career AHL win after making 34 saves in Rockford's 3-1 win over Chicago on 1/9/09...Earned his 100th career professional win, making 32 saves on 1/2/09 at Chicago in Rockford's 3-2 win...Unbeaten in seven straight games (6-0-0-1) from 11/15/08-12/26/08...Recalled to Chicago from Rockford on 11/28/08 and was returned on loan on 12/8/08.
Career Notes
Set an IceHogs postseason record with a 2.27 goals against average in 12 postseason games...
Set IceHogs single series postseason franchise records for lowest GAA (1.10) and highest save percentage (.955) against Houston in the West Division Semifinals...Made an NHL career high 44 saves in a 3-1 loss at Detroit on 3/11/08...Earned his first career NHL win on 3/5/08, a 19 save shutout over the Anaheim Ducks...Turned away 14 shots in a 3-0 Rockford shutout over Quad City on 12/15/07...Made 20 saves and recorded a shutout in Rockford's 3-0 over Houston on 11/28/07...Set Norfolk Admirals single-season club records for appearances (60), minutes (3467), and wins (38)...Co-winner of the 2006-07 Beach Engraving Admirals MVP Award as voted by teammates and coaches...Named the Rbk/X-Pulse AHL Goaltender of the month in October going 4-0-0 with a 1.25 GAA and a .952 SPCT...Set Norfolk's club record for wins in a single season with his 28th win on 2/3/07 against Philadelphia...Set a Norfolk single-game record with 54 saves on 11/11/06 at Lowell in the Admirals 5-4 overtime win...Made his professional debut on 10/14/05 making 22 saves in a 3-2 loss against Wilkes-Barre/Scranton...Made his NHL debut on 1/22/06 against Minnesota in relief of Adam Munro, stopping all seven shots he faced...Made his first career NHL start on 2/2/06 at St. Louis, making 29 saves in a 6-5 shootout loss...Grabbed his first career shutout on 4/12/06 against Binghamton, making 30 saves in 2-0 win...Recorded his first career pro victory on 10/28/05, making 22 saves in a 3-1 win over Albany.
Regular Season Stats
Season
Team
GP
GA
Mins
Saves
GAA
SV%
W
L
T
OTL
SOW
SOL
SOGA
SOA
SO%
SO
2009-10 Regular Season
Rockford IceHogs
45
112
2521
1116
2.67
0.909
24
16
0
0
3
2
7
27
0.741
1
2008-09 Regular Season
Rockford IceHogs
47
116
2686
1286
2.59
0.917
22
20
0
0
5
3
13
37
0.649
2
2007-08 Regular Season
Rockford IceHogs
55
143
3028
1388
2.83
0.907
29
19
0
0
5
5
19
50
0.620
3
2006-07 Regular Season
Norfolk Admirals
60
164
3467
1645
2.84
0.909
38
20
0
0
2
2
3
20
0.850
1
2005-06 Regular Season
Norfolk Admirals
48
134
2734
1174
2.94
0.898
22
23
0
0
2
1
3
14
0.786
1
Playoff Stats
Season
Team
GP
GA
Mins
Saves
GAA
SV%
W
L
T
OTL
SOW
SOL
SOGA
SOA
SO%
SO
2010 Calder Cup Playoffs
Rockford IceHogs
4
13
216
88
3.61
0.871
0
4
0
0
0
0
0
0
0.000
0
2009 Calder Cup Playoffs
Rockford IceHogs
2
5
117
50
2.57
0.909
0
2
0
0
0
0
0
0
0.000
0
2008 Calder Cup Playoffs
Rockford IceHogs
12
27
741
328
2.19
0.924
7
5
0
0
0
0
0
0
0.000
0
2007 Calder Cup Playoffs
Norfolk Admirals
6
20
363
152
3.31
0.884
2
4
0
0
0
0
0
0
0.000
0
2006 Calder Cup Playoffs
Norfolk Admirals
1
1
17
3
3.49
0.750
0
0
0
0
0
0
0
0
0.000
0