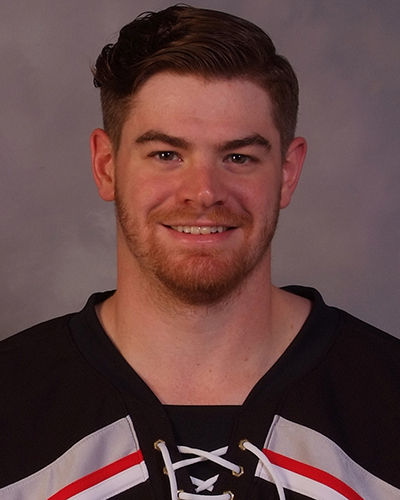 + Enlarge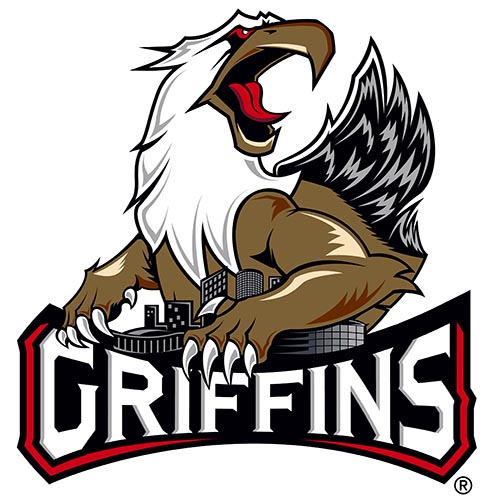 30
Tom McCollum (G)
Grand Rapids Griffins
| | |
| --- | --- |
| Name: | Tom McCollum |
| Number: | 30 |
| Position: | G |
| Shoots: | L |
| | |
| --- | --- |
| Height: | 6-2 |
| Weight: | 215 |
| Birthdate: | 1989-12-07 |
| Birth place: | Sanborn, NY |
Biography
2014-15: Posted a 19-11-6 record, a 2.40 goals against average and a 0.916 save percentage in 37 regular season games with the Griffins…Helped backstop Grand Rapids to its second Midwest Division title in three seasons, as well as an appearance in the Western Conference Finals versus Utica…Produced a 9-6 record, a 2.55 GAA and a 0.916 save percentage in 15 games during the Calder Cup Playoffs…Received honors as the Griffins' IOA/American Specialty Man of the Year for his contributions to the Grand Rapids community for the second consecutive season…Earned first-star honors with a 23-save performance in a 2-1 overtime victory, 11/15/14 vs. TEX…Turned out a winning 30-save performance, 11/22/14 vs. LE…Made 33 saves, 12/13/14 at OKC…Led the Griffins to a 9-2 win with 32 saves, 12/27/14 vs. IA...Earned his fourth consecutive victory behind 25 saves, 1/7/15 vs. CHA...Earned his first NHL victory with the Detroit Red Wings, 1/18/15 at BUF...Registered his 12th game in a row with at least a point in a 3-1 victory over Rockford, 3/20/15 vs. RFD...Posted his first shutout of the season behind a 34-save performance, 3/27/15 at TEX...Made 45 saves to backstop Grand Rapids to a victory, 3/28/15 at TEX...Made his first professional playoff start, 4/25/15 at TOR.

2013-14: Appeared in 46 contests with Grand Rapids in his fifth pro campaign…Produced a 24-12-4-2 record alongside a 2.30 goals against average…Enjoyed career bests in wins (24), GAA (2.30), save percentage (0.922) and minutes played (2,561)…Ranked fourth overall among AHL goaltenders with a 2.30 GAA…Named the Griffins' IOA/American Specialty Man of the Year for his contributions to the Grand Rapids community…Started the season with a six-game winning streak, just the second time in franchise history that a goalie began a season 6-0, 10/4/13-11/6/13…Accumulated an 11-6-0-1 record during a 20-game appearance streak, 12/11/13-1/25/14…Earned his first shutout of the season with a 31-save performance, 12/14/13 vs. MIL…Secured his fifth AHL shutout after turning away 35 shots, 1/17/14 vs. ABB…Blocked 20 of 24 shots before being pulled in a relief effort against the Stars, whose 59 shots are the most the Griffins have ever allowed, 1/24/14 at TEX…Played 34:17 of a relief effort in Game 6 of the Western Conference Semifinals against Texas, marking his professional playoff debut, 5/18/14.

2012-13: Won the Calder Cup with the Griffins as a fourth-year pro…Set career bests in wins (18), goals against average (2.63) and shutouts (2)…Sported an 18-11-2 record in 31 appearances…Earned his second career shutout behind 20 saves on his 23rd birthday, 12/7/12 at Chicago…Steered aside 28 shots in a shutout during his 100th game as a Griffin, 2/6/13 vs. Houston…Stopped a season-high 34 shots on 3/3/13 at Milwaukee…Won four of his five starts in March and five of six overall from 3/3/13-4/2/13…Finished the season strong with a 6-2-1 record, a 1.97 GAA and a 0.929 save percentage in his last nine appearances.
Regular Season Stats
Season
Team
GP
GA
Mins
Saves
GAA
SV%
W
L
OT
T
OTL
SOW
SOL
SOGA
SOA
SO%
SO
2015-16 Regular Season
Grand Rapids Griffins
30
68
1686
818
2.42
0.923
15
13
-
0
0
0
0
0
0
0.000
1
2014-15 Regular Season
Grand Rapids Griffins
37
87
2171
949
2.40
0.916
19
11
6
0
5
0
1
2
3
0.333
1
2013-14 Regular Season
Grand Rapids Griffins
46
98
2561
1158
2.30
0.922
24
12
-
0
0
1
4
10
25
0.600
2
2012-13 Regular Season
Grand Rapids Griffins
31
81
1846
761
2.63
0.904
18
11
-
0
0
2
2
5
18
0.722
2
2011-12 Regular Season
Grand Rapids Griffins
28
92
1580
753
3.49
0.891
11
16
-
0
0
1
0
1
7
0.857
0
2010-11 Regular Season
Grand Rapids Griffins
22
64
1152
465
3.33
0.879
6
12
-
0
0
0
2
5
10
0.500
1
2009-10 Regular Season
Grand Rapids Griffins
32
101
1741
749
3.48
0.881
10
16
-
0
0
2
2
8
21
0.619
0
Playoff Stats
Season
Team
GP
GA
Mins
Saves
GAA
SV%
W
L
OT
T
OTL
SOW
SOL
SOGA
SOA
SO%
SO
2016 Calder Cup Playoffs
Grand Rapids Griffins
7
16
401
181
2.39
0.919
3
3
-
0
0
0
0
0
0
0.000
0
2015 Calder Cup Playoffs
Grand Rapids Griffins
15
38
895
413
2.55
0.916
9
6
-
0
0
0
0
0
0
0.000
0
2014 Calder Cup Playoffs
Grand Rapids Griffins
1
2
34
14
3.50
0.875
0
0
-
0
0
0
0
0
0
0.000
0