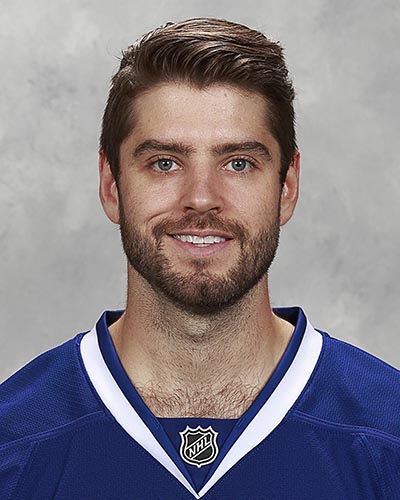 + Enlarge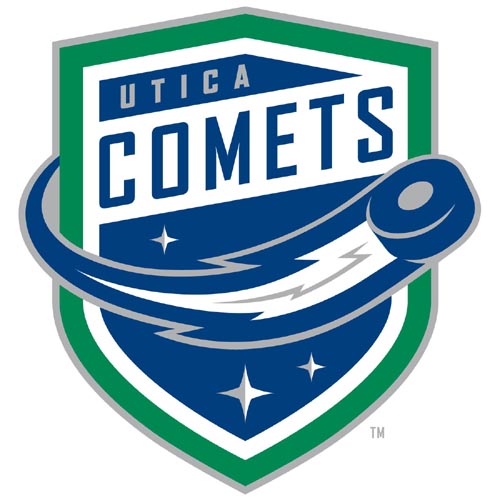 32
Richard Bachman (G)
Utica Comets
| | |
| --- | --- |
| Name: | Richard Bachman |
| Number: | 32 |
| Position: | G |
| Shoots: | L |
| | |
| --- | --- |
| Height: | 5-10 |
| Weight: | 176 |
| Birthdate: | 1987-07-25 |
| Birth place: | Salt Lake City, UT |
Biography
2013-14 Notes: Matched the Barons' record for wins in a season (26, with Yann Danis) and set the mark for appearances (52) and minutes (3,074) while going 26-19-6 with 2 shutouts, a 2.99 GAA and .908 save percentage...Opened the season with the Barons, but was recalled by Edmonton Oct. 27 and appeared for the Oilers that night in Los Angeles, stopping 47 of 48 shots in a 2-1 shootout loss...Started 3 straight games for the Oilers before sustaining a groin injury in the final start Nov. 2 vs. Detroit...Returned on loan to the Barons Dec. 10 and finished the season with OKC.  Won six straight starts from Jan. 30-Feb. 14...Started 12 straight games from Jan. 30-March 1, going 9-2-1.
Career Notes: In second season with the Barons after playing his 4 with the Dallas Stars' organization...Earned lone NHL shutout Dec. 13, 2011, stopping 34 Rangers shots in a 1-0 win at Madison Square Garden...Has appeared in the AHL each of his 5 previous seasons...Represented the United States at the 2012 IIHF World Hockey Championship in Helsinki and Stockholm, earning a win in his only start...Played 2 seasons at Colorado College, 2007-08 and 2008-09...As a freshman in 2008, was named WCHA Player and Rookie of the Year, NCAA Rookie of the Year and NCAA West First Team All-American with a record of 25-9-1, 4 shutouts, and program-record GAA (1.85) and save percentage (.931).
Originally selected by Dallas in the fourth round (120th overall) of the 2006 NHL Entry Draft.
Regular Season Stats
Season
Team
GP
GA
Mins
Saves
GAA
SV%
W
L
OT
T
OTL
SOW
SOL
SOGA
SOA
SO%
SO
2015-16 Regular Season
Utica Comets
35
92
2010
829
2.75
0.900
17
12
5
0
3
0
2
3
6
0.500
1
2014-15 Regular Season
Oklahoma City Barons
23
53
1338
593
2.38
0.918
14
5
3
0
1
0
2
4
8
0.500
3
2013-14 Regular Season
Oklahoma City Barons
52
153
3074
1514
2.99
0.908
26
19
-
0
0
3
6
17
45
0.622
2
2012-13 Regular Season
Texas Stars
6
14
363
161
2.31
0.920
5
1
-
0
0
0
0
0
0
0.000
0
2011-12 Regular Season
Texas Stars
15
44
844
347
3.13
0.887
7
6
-
0
0
0
1
3
4
0.250
2
2010-11 Regular Season
Texas Stars
55
117
3191
1478
2.20
0.927
28
19
-
0
0
4
5
17
43
0.605
6
2009-10 Regular Season
Texas Stars
8
16
446
219
2.15
0.932
4
4
-
0
0
0
0
0
0
0.000
1
Playoff Stats
Season
Team
GP
GA
Mins
Saves
GAA
SV%
W
L
OT
T
OTL
SOW
SOL
SOGA
SOA
SO%
SO
2016 Calder Cup Playoffs
Utica Comets
3
7
106
43
3.96
0.860
0
2
-
0
0
0
0
0
0
0.000
0
2015 Calder Cup Playoffs
Oklahoma City Barons
9
15
581
307
1.55
0.953
5
4
-
0
0
0
0
0
0
0.000
0
2014 Calder Cup Playoffs
Oklahoma City Barons
3
9
200
96
2.70
0.914
0
3
-
0
0
0
0
0
0
0.000
0
2011 Calder Cup Playoffs
Texas Stars
6
15
394
166
2.29
0.917
2
4
-
0
0
0
0
0
0
0.000
0