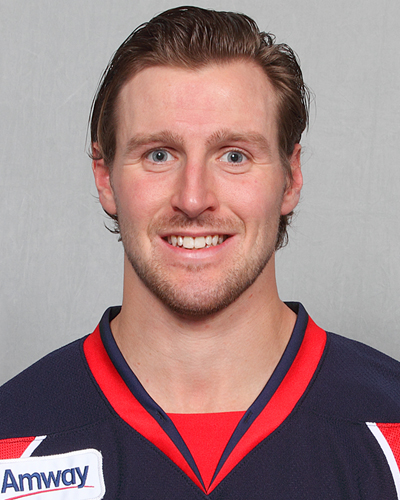 + Enlarge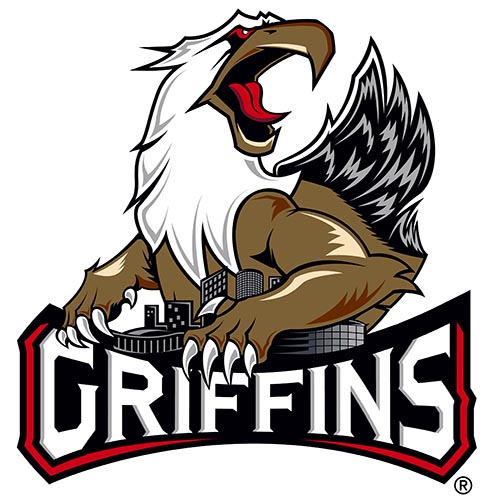 26
David McIntyre (C)
Grand Rapids Griffins
| | |
| --- | --- |
| Name: | David McIntyre |
| Number: | 26 |
| Position: | C |
| Shoots: | L |
| | |
| --- | --- |
| Height: | 6-0 |
| Weight: | 200 |
| Birthdate: | 1987-02-04 |
| Birth place: | Pefferlaw, ON |
Biography
2012-13: Matched his career high with 33 points (15-18—33) in 68 games with the Houston Aeros…Led the team with a plus-19 rating and ranked among team leaders with 15 goals (T4th), 18 assists (T6th), 33 points (5th), 45 penalty minutes (T5th), three game-winning goals (T3rd) and 143 shots (3rd)…Enjoyed career high-tying two goal games twice, 11/13/12 at San Antonio and 2/22/13 at Oklahoma City…Set a new career high with four-game point streaks from 1/20/13-1/26/13, totaling four points (2-2—4), and 4/11/13-4/20/13, totaling five points (1-4—5)…Picked up three points (2-1—3) in five games against Grand Rapids during the Western Conference Quarterfinals.

2011-12: Skated in 63 games with Houston, ranking sixth on the team with 33 points (16-17—33)…Placed among team leaders with 16 goals (T3rd), 17 assists (7th), 73 penalty minutes (3rd), two shorthanded goals (T1st) and a 0.140 shooting percentage (2nd)…Tied a career high with two goals on two occasions, 10/14/11 at Texas and 12/30/11 at San Antonio…Recorded eight points (6-2—8) in a 10-game stretch, 10/14/11-11/3/11…Converted on a penalty shot during a two-point game (1-1—2), 2/25/12 at Texas…Appeared in four playoff games.

2010-11: Suited up in 78 games with the Albany Devils in his first full professional season…Ranked among team leaders with 12 goals (7th), 18 assists (7th), 30 points (T5th), one shorthanded goal (T3rd), four first goals (T1st), four unassisted goals (1st) and 126 shots (5th)…Scored a career-high two goals in his season debut, 10/9/10 vs. Adirondack…Recorded points (1-2—3) in a three-game point streak, 2/20/11-2/26/11…Matched his season high with two points (1-1—2) on 4/2/11 vs. Charlotte.

2009-10: Captained the ECAC's Colgate Raiders as a senior…Ranked among team leaders with 11 goals (4th), 28 assists (1st), 39 points (2nd) and 60 penalty minutes (1st)…Posted a career-high four points (1-3—4), 11/6/09 vs. Harvard…Named ECAC Player of the Week on two occasions, 11/9/09 and 11/23/09…Picked up 15 points (4-11—15) during an eight-game point streak, 10/30/09-11/21/09…Notched 12 points (2-9—11) in his final nine collegiate games, 2/12/10-3/13/10…Named to the ECAC Second All-Star Team…Made his professional/AHL debut with the Lowell Devils, 3/19/10 vs. Providence…Picked up his first two professional points with a goal and an assist, 3/26/10 vs. Springfield…Finished with five points (3-2—5) in 12 regular season games and two points (1-1—2) in five playoff appearances.

2008-09: Ranked among the nation's top players as a junior at Colgate, leading the team with 43 points (21-22—43) in 37 games and placing 21st in the NCAA in scoring…Nominated for the Hobey Baker Award…Also led the Raiders in goals, assists, penalty minutes (54), game-winning goals (4) and shorthanded goals (2)…Amassed 15 points (7-8—15) during a 10-game point streak, 11/22/08-1/8/09…Named a First Team All-American by AHCA/Reebok, Inside College Hockey and College Hockey News…Named to the ECAC First All-Star Team and ECAC All-Academic Team.

2007-08: Skated in 39 games with the Raiders, ranking among team leaders with 15 goals (2nd), 17 assists (T3rd), 32 points (3rd), two game-winning goals (T2nd) and three power play goals (T3rd)…Tied for fourth in the ECAC in goals…Enjoyed three-point games on six occasions…Racked up 15 points in a nine-game span, 11/23/07-1/26/08…Named the Inside College Hockey National Player of the Week, 3/17/08…Member of the ECAC All-Academic Team.

2006-07: Picked up 17 points (9-8—17) in 40 games as a freshman at Colgate…Tied for sixth on the team in scoring and placed fifth in goals…Tied for third on the team with six power play tallies…Registered seven points (3-4—7) in his first five collegiate games, 10/6/06-10/26/06…Had a season-high three points (2-1—3), 10/15/06 vs. Bentley…Named the ECAC Rookie of the Week, 10/16/06.

2005-06: Led the OPJHL's Newmarket Hurricanes with 92 points (42-50—92) in 46 games…Ranked second on the team with 143 penalty minutes…Placed among league leaders in goals (4th), assists (T2nd), points (T3rd) and penalty minutes (16th)…Tied for the team lead with 12 points (3-8—12) in 11 postseason games.
Regular Season Stats
Season
Team
GP
G
A
PTS
+/-
SOG
PIM
SOG
SOA
SOGW
SO
2013-14 Regular Season
Grand Rapids Griffins
64
8
13
21
-1
99
45
0
1
0
0.000
2012-13 Regular Season
Houston Aeros
68
15
18
33
19
143
45
1
1
0
1.000
2011-12 Regular Season
Houston Aeros
63
16
17
33
-4
114
73
1
4
1
0.250
2010-11 Regular Season
Albany Devils
78
12
18
30
-5
126
51
1
5
1
0.200
2009-10 Regular Season
Lowell Devils
12
3
2
5
1
19
8
1
2
0
0.500
Playoff Stats
Season
Team
GP
G
A
PTS
+/-
SOG
PIM
SOG
SOA
SOGW
SO
2014 Calder Cup Playoffs
Grand Rapids Griffins
10
1
1
2
0
13
9
0
0
0
0.000
2013 Calder Cup Playoffs
Houston Aeros
5
2
1
3
-1
14
0
0
0
0
0.000
2012 Calder Cup Playoffs
Houston Aeros
4
0
0
0
-3
9
6
0
0
0
0.000
2010 Calder Cup Playoffs
Lowell Devils
5
1
1
2
-4
11
0
0
0
0
0.000