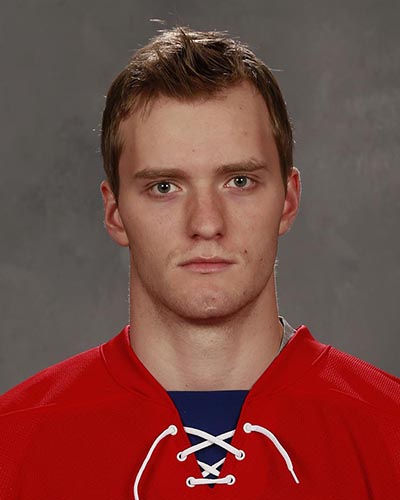 + Enlarge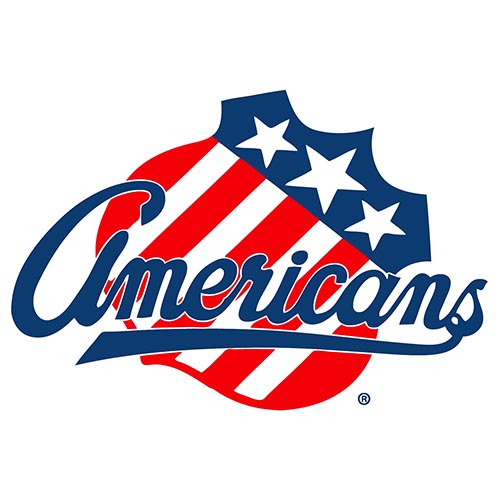 25
Mikhail Grigorenko (C)
Rochester Americans
| | |
| --- | --- |
| Name: | Mikhail Grigorenko |
| Number: | 25 |
| Position: | C |
| Shoots: | L |
| | |
| --- | --- |
| Height: | 6-3 |
| Weight: | 211 |
| Birthdate: | 1994-05-16 |
| Birth place: | Khabarovsk, Russia |
Biography
ACQUIRED
Buffalo Sabres' first-round selection (12th overall) in the 2012 NHL Entry Draft. Signed a three-year, entry-level NHL contract with Buffalo on July 18, 2012.

LAST SEASON
2013-14: Began the season in Buffalo, where he recorded three points (2+1) and two PIM in 18 NHL appearances for the Sabres… Assigned to the Rochester Americans (AHL) late in the season and finished the campaign with four assists in nine games with the Amerks… Closed out his junior career by posting 39 points (15+24) to finish sixth on the team in scoring despite appearing in just 23 regular-season games with the Quebec Remparts (QMJHL)… Added three power-play goals and finished fifth among Quebec skaters with a +15 on-ice rating… Averaged a team-best 1.70 points-per-game while winning 297 of 493 face-off attempts… Compiled 11 multi-point outings, including six straight from 3/02 to 3/14… Appeared in all five Calder Cup Playoff games for Rochester… Led the Remparts with eight assists and finished tied for first with nine points (1+8) in five postseason contests… Recorded at least one point per game during the 2014 QMJHL Playoffs, including three assists in Game 2 of Quebec's opening round series against Rimouski on 3/22… Had a three-game point streak (0+4) from 4/02 to 4/05… Collected a pair of assists and was +2 in a 4-3 come-from-behind win at Toronto on 4/05… Recorded his first point as an Amerk with an assist in his regular season AHL debut against Syracuse on 4/02… Also finished the game with a +1 on-ice rating and two shots over exactly 16:00 of ice time… Reassigned to Rochester by the Buffalo Sabres (NHL) from the Quebec Remparts (QMJHL) on 3/30… Posted a season-long eight-game point streak (4+14) from 2/23 to 3/14… Picked up four points (1+3) against Shawinigan on 3/07… Collected three assists at Chicoutimi on 3/05… Enjoyed a seven-game point streak from 2/04 to 2/18, registering 13 points (7+6) and back-to-back four-point games over that span… Notched his second straight four-point game (2+2) vs. Blainville-Broisbriand on 2/18… Scored a hat trick and added an assist at Shawinigan on 2/16… Had a three-game point streak (3+2) from 1/25 to 1/30, including a goal in each game over that span… Tallied three points (1+2) in his season debut vs. Rimouski in 1/18… Assigned to Quebec by the Sabres on 1/11… Notched his first professional multi-goal game at Anaheim on 11/08

CAREER
2012-13: Skated in 25 NHL games with the Buffalo Sabres, scoring one goal and adding four assists for five points… Appeared in two postseason contests for Rochester following the conclusion of the NHL regular season… Recorded one shot in his Amerks/AHL debut in Game 2 of the Western Conference Quarterfinals at Toronto on 4/28… Reassigned to Rochester by the Buffalo Sabres (NHL) from the Quebec Remparts (QMJHL) on 4/27… Registered three shots and was +2 at Pittsburgh on 4/23… Registered an assist in consecutive games vs. New Jersey on 3/02 and at New York Rangers on 3/03… Skated 15:18 against Winnipeg on 4/22, his first NHL game since 3/12, also winning nine of 15 face-offs… Recorded first NHL assist at Boston on 1/31… Scored his first NHL goal against Toronto on 1/29, becoming the fifth-youngest player to score in Sabres history (18 years, 258 days)… Logged a season-high 17:10 of ice time at Washington on 1/27… Made his NHL and Sabres debut against Philadelphia on 1/20, registering two shots on goal over 11:13 of ice time… Led the Quebec Remparts (QMJHL) with 30 regular-season goals and ranked third with 54 points despite playing in only 33 of the team's 68 games… Added 14 points (5+9) in 11 QMJHL Playoff games, leading all Remparts in assists and points… Opened the postseason with 12 points (3+9) in his first six playoff games, including a pair of assists in his QMJHL playoff debut against Chicoutimi… 
2011-12: Recorded an astounding 85 points on 40 goals and 45 assists in 59 games with Quebec… Paced the Remparts in goals and finished second in assists and points… Led all rookie players in the QMJHL in goals and points, and was second for assists… Also finished fifth overall in goals scored and was tied for eighth overall for points while playing the fewest games of any player who was in the top 10 in points… Finished with a career-best +35 on-ice rating, tying for the 11th in the QMJHL, and averaged 1.44 points per game… Scored eight power-play goals and ranked third on the team with 196 shots… Won 572 of 1,131 face-offs, good for a .506 winning percentage… Collected 26 multi-point outings and was held scoreless in just 12 outings… Nominated as the top professional prospect to play in the QMJHL during the 2011-12 season… Had a season-long 12-game point streak from 11/27 to 1/28, totaling 20 points (6+14) over that span… Marked the QMJHL's seventh-longest point streak of the season… Recorded an eight-game assist streak between 11/27 and 12/16, picking up eight helpers over the stretch, tying for sixth-best in the league… Finished third in the league with eight game-winning goals… Opened the season with 18 points (9+9) through his first 10 games… Scored his first goal as part of a three-point game at Victoriaville on 9/23… Recorded an assist in QMJHL debut against Victoriaville on 9/09… Totaled 10 points (3+7) in11 playoff games with the Remparts, finishing fifth in postseason scoring… 2010-11: Registered 35 points (17+18) and 22 PIM in 43 games CSKA Jr. of the MHL… Notched five points (1+4) in 10 playoff appearances… INTERNATIONAL COMPETITION: Won a bronze medal at the 2013 U-20 World Junior Championship in Russia, scoring six points (2+4) in seven games… Took silver with the Russian national team at the 2012 U-20 World Junior championship in Canada, earning five points (2+3) in six games… Helped Russia to the bronze medal at the 2011 U-18 World Championship in Germany… Collected a team-high 18 points (4+14) and 18 PIM in seven international 
contests… Represented his country at the 2009 Ivan Hlinka Memorial Tournament, where Russia finished second.
Regular Season Stats
Season
Team
GP
G
A
PTS
+/-
SOG
PIM
SOG
SOA
SOGW
SO
2014-15 Regular Season
Rochester Americans
43
14
22
36
-5
101
27
0
3
0
0.000
2013-14 Regular Season
Rochester Americans
9
0
4
4
1
16
0
0
1
0
0.000
Playoff Stats
Season
Team
GP
G
A
PTS
+/-
SOG
PIM
SOG
SOA
SOGW
SO
2014 Calder Cup Playoffs
Rochester Americans
5
0
0
0
-2
7
2
0
0
0
0.000
2013 Calder Cup Playoffs
Rochester Americans
2
0
0
0
-2
4
0
0
0
0
0.000