+ Enlarge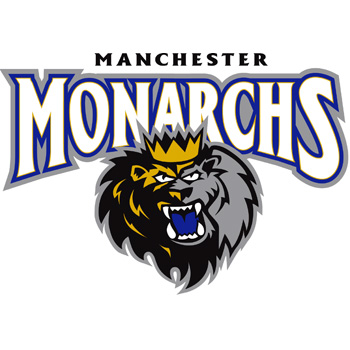 31
Erik Ersberg (G)
Manchester Monarchs
| | |
| --- | --- |
| Name: | Erik Ersberg |
| Number: | 31 |
| Position: | G |
| Shoots: | L |
| | |
| --- | --- |
| Height: | 6-1 |
| Weight: | 165 |
| Birthdate: | 1982-03-08 |
| Birth place: | Sala, Sweden |
Biography
2009-10 Season: Collected a record of 4-3-2 with a 2.40 goals-against-average and a .906 save percentage in 11 regular season games with Kings…Stopped two-of-four shots in one playoff game with the Kings.

Career Highlights: Finished the 2008-09 season with a record of 8-11-5, a 2.64 goals-against-average and a .900 save percentage in 28 games with Kings…Selected to participate in the YoungStars event as part of the 2009 NHL All-Star Weekend (first-ever Kings goaltender selected for event, but did not play due to injury)...Recorded a career-high four-game win streak from November 6-13, 2008…Registered a 6-5-3 record with a 2.48 goals-against-average, a .927 save percentage and two shutouts in 14 appearances with Kings during the 2007-08 season…Led Kings goaltenders in goals-against average (2.48), save percentage (.927) and shutouts (two)…Stopped 338 of 359 shots in first 11 NHL appearances Feb. 23 to March 27, 2008 (1.97 GAA and .942 spct)…First Kings rookie to post multiple shutouts in season since 2003-04 (Cristobal Huet)…First career shutout and win versus Ottawa (40 saves, 2-0 win) on March 6, 2008…First shutout by Kings rookie since April 17, 2006 at San Jose (Jason LaBarbera)…First NHL rookie goaltender to make 40 saves in shutout since November 14, 1996 (Vancouver's Mike Fountain)…The 40 saves were most ever by Kings rookie goaltender in shutout (previous mark was 38 saves by Gary Edwards March 5, 1972)…Made 33 saves in first career NHL start at Minnesota (2-1 OTL) on March 2, 2008…Made NHL debut versus Chicago (entered in relief and stopped 18-of-19 shots in 6-5 OTL) on February 23, 2008 …First Swedish goaltender in Kings history...Collected a record of 10-13-2 with 2.92 goals-against-average, a .891 save percentage and one shutout in 30 appearances with Manchester during the 2007-08 season…Recorded his first professional shutout versus Portland on December 14, 2007... Played in 41 regular season games with HV 71 Jonkoping of the Swedish Elite League (SEL) and had a 22-12-7 record, a 2.39 goals-against-average and a .908 save-percentage during the 2006-07 season…Named the winner of the Elitserien Honken Trophy as the Goalie of the Year…Candidate for Elitserien Rookie of the Year…Selected to play on the Swedish National Team for the 2006 Karjala Tournament and the Channel One Cup…Appeared in 14 playoff games for HV 71 Jonkoping recording a 2.81 goals-against-average and a .888 save-percentage...Appeared in 10 games with HV 71 Jonkoping of the SEL during the 2005-06 season…Registered a 7-2-1 record with a 1.79 goals-against-average and .929 save-percentage.

International: Represented Team Sweden in one game at the 2007 World Championships…Lost the one game allowing four goals and recording a 4.06 goals-against-average and a .871 save-percentage.

Transactions: Signed with the Kings as an unrestricted free agent on May 31, 2007…Agreed to terms on a two-year contract extension with the Kings March 4, 2009.


Regular Season Stats
Season
Team
GP
GA
Mins
Saves
GAA
SV%
W
L
T
OTL
SOW
SOL
SOGA
SOA
SO%
SO
2010-11 Regular Season
Manchester Monarchs
2
4
119
50
2.02
0.926
1
1
0
0
0
0
0
0
0.000
0
2007-08 Regular Season
Manchester Monarchs
30
75
1540
653
2.92
0.897
10
13
0
0
0
2
5
10
0.500
1