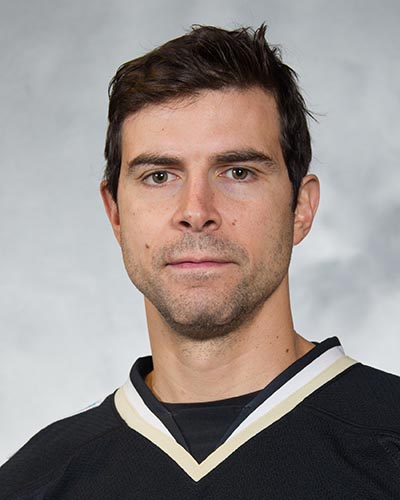 + Enlarge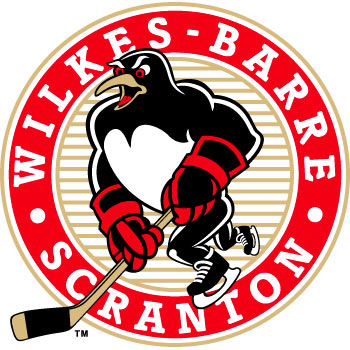 29
Tom Kostopoulos (RW)
Wilkes-Barre/Scranton Penguins
| | |
| --- | --- |
| Name: | Tom Kostopoulos |
| Number: | 29 |
| Position: | RW |
| Shoots: | R |
| | |
| --- | --- |
| Height: | 6-0 |
| Weight: | 197 |
| Birthdate: | 1979-01-24 |
| Birth place: | Mississauga, ON |
Biography
2013-14: Recorded fourth 20-goal season with WBS, netting GWG on 3/1/14 at Albany…Collected 2G-1a on 1/10/14 at ADK…Collected 500th point of pro career, scoring GWG vs. HER on 12/13/13…Registered 300th career assist on 11/8/13 vs. ALB…Recorded 1G-2a on 11/1/13 vs. HER…Tallied 2 PPG at SYR on 10/13/13…Recorded 200th AHL assist on 10/5/13 at BRI.
2012-13: Finished season with New Jersey, notching a goal and 18 penalty minutes in 15 games…Claimed off waivers by New Jersey on 3/6/13…Compiled seven points (3G-4A) and 43 PIM in 17 games for WBS…Recorded 100th goal as a WBS Penguin on 3/1/13 vs. HER…Potted 1st goal of season on 2/24/13 @ BRI…Notched assist in season debut with Penguins on 1/25/13 at RCH…Signed PTO with WBS on 1/23/13
2011-12: Posted four, eight assists and 57 penalty minutes over 81 games with Calgary…Played 600th NHL game on 3/6/12 vs. Montreal.
2010-11: Split season between Carolina and Calgary after being acquired by the Flames with Anton Babchuk on 11/17/10 in exchange for Ian White and Brett Sutter…Totaled eight goals and 10 assists over 73 games with Hurricanes and Flames.
2009-10: Only Carolina player to appear in all 82 regular season games, while posting 8 goals, 13 assists and a team-leading 106 PIM…Signed as a free-agent with Carolina on 7/14/09.
2008-09: Compiled 22 points (8G-14A) in 78 matches for Montreal…Ranked second on squad with 106 PIM.
2007-08: Racked up 133 penalty minutes to lead Montreal and added 13 points (7G-6A) in 67 games…Scored OT game- winning goal against Philadelphia on 4/24/08 in Game One of the Eastern Conference Semi-finals…Signed free-agent deal with Montreal on 7/3/07.
2006-07: Played in 76 games with Los Angeles, registering seven goals, 15 assists and earning 73 penalty minutes.
2005-06: Tallied 22 points (8G-14A) and 100 PIM in 76 games for Kings.
2004-05: Skated in 64 contests with the Manchester Monarchs (AHL) and recorded 25 goals, 46 assists and 99 PIM….Was second on team in assists and third in points…Led Monarchs in postseason with seven assists and was second overall with seven points (0G-7A) in six games…Signed with Los Angeles on 8/1/05.
2003-04: Spent majority of season with Pittsburgh, contributing 22 points (9G-13A) and 67 PIM over 60 games…Also appeared in 21 regular season games for WBS, notching seven goals and 13 assists…Scored a team-high 23 points (7G-16A) in 24 playoff games.
2002-03: Second on WBS with 42 assists, 63 points and 131 PIM in 71 games, while also scoring 21 goals…Skated in eight games for Pittsburgh.
2001-02: Led WBS Penguins with 27 goals and 53 points and was also second in assists (26) over 70 contests…Selected to Canadian All-Star Team for 2002 AHL All-Star Classic…Made NHL debut with Pittsburgh, appearing in 11 total games and chipping in three points (1G-2A).
2000-01: Registered 26 goals, 27 assists, 52 points and 120 PIM over 80 games for WBS…Ranked third on the Penguins in assists (32) and points (52)….Scored 12 points (3G-9A) in 21 postseason games.
1999-00: In rookie season, was second on the WBS in goals (26), assists (32) and points (58) in 76 games.
OTHER: Skated for three seasons with the London Knights (OHL), totaling 74 goals, 98 assists and 289 PIM over 196 games.
Regular Season Stats
Season
Team
GP
G
A
PTS
+/-
SOG
PIM
SOG
SOA
SOGW
SO
2015-16 Regular Season
Wilkes-Barre/Scranton Penguins
75
19
33
52
2
151
97
0
0
0
0.000
2014-15 Regular Season
Wilkes-Barre/Scranton Penguins
72
16
28
44
3
134
62
0
1
0
0.000
2013-14 Regular Season
Wilkes-Barre/Scranton Penguins
71
22
25
47
4
147
72
2
6
0
0.333
2012-13 Regular Season
Wilkes-Barre/Scranton Penguins
17
3
4
7
0
22
43
1
1
0
1.000
Playoff Stats
Season
Team
GP
G
A
PTS
+/-
SOG
PIM
SOG
SOA
SOGW
SO
2016 Calder Cup Playoffs
Wilkes-Barre/Scranton Penguins
10
5
7
12
5
26
4
0
0
0
0.000
2015 Calder Cup Playoffs
Wilkes-Barre/Scranton Penguins
8
3
2
5
-1
15
12
0
0
0
0.000
2014 Calder Cup Playoffs
Wilkes-Barre/Scranton Penguins
17
4
6
10
0
39
20
0
0
0
0.000