+ Enlarge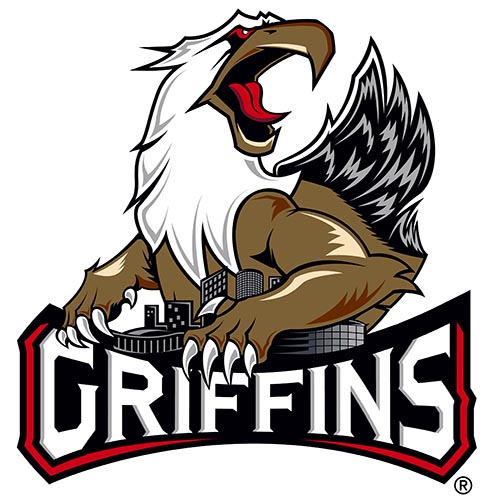 4
Nathan Paetsch (D)
Grand Rapids Griffins
| | |
| --- | --- |
| Name: | Nathan Paetsch |
| Number: | 4 |
| Position: | D |
| Shoots: | L |
| | |
| --- | --- |
| Height: | 6-1 |
| Weight: | 195 |
| Birthdate: | 1983-03-30 |
| Birth place: | LeRoy, SK |
Biography
2014-15: Ranked first among Grand Rapids defensemen in scoring in his third season with the team, posting 38 points (8-30—38), 42 penalty minutes and a plus-24 rating in 75 games…Ranked among team leaders in assists (2nd), plus/minus (3rd) and power play assists (15, 2nd)…Tied for third among team blueliners in postseason scoring with four assists in 16 Calder Cup playoff tilts…In his 12th year pro, missed only one game between the regular season and the playoffs, appearing in 91 total games during the season…Posted a three-game assist streak, 10/11/14-10/18/14... Scored a goal during a delayed penalty call, 12/11/14 vs. LE…Turned out a two-point performance (goal, assist), 12/27/14 vs. IA...Notched two assists, 1/10/14 vs. CHI...Registered three assists, 1/29/15 vs. IA…Scored two goals and an assist, including the game-winning overtime goal, 2/6/15 vs. RCH...Enjoyed a two-assist game, 3/7/15 at RFD.

2013-14: Collected 31 points (4-27—31) in 68 regular season games and five points (0-5—5) in 10 postseason games…Accumulated six two-assist games en route to ranking among regular season team leaders with 27 assists (3rd), two power play goals (T10th), a plus-18 rating (T3rd), 13 power play assists (2nd), 40 PIM (9th), 123 shots (7th) and a 50.0% shootout percentage (T2nd)…Contributed an assist in three consecutive games, 11/15/13-11/20/14…Suffered an upper-body injury and missed four games, 11/22/13-11/30/13…Chipped in two assists at the First Niagara Center, his former NHL arena, on 2/8/14 at Rochester.

2012-13: Won the Calder Cup with the Griffins…Picked up 31 points (4-27—31) in 70 regular season games and 11 points (0-11—11) in 24 postseason contests…Ranked among team leaders during the regular season with 27 assists (T2nd), a plus-13 rating (T2nd), 11 power play assists (T2nd) and 123 shots (7th)…Tied for third on the team in assists in the playoffs, while ranking fourth overall in scoring by AHL defensemen…Picked up three assists in his first four games as a Griffin, 10/13/12-10/21/12…Scored his first goal of the season on 10/28/12 at Chicago…Set a new career high with a four-game assist streak, which also matched his career-best point streak, 1/6/13-1/12/13…Notched his 100th AHL assist and 200th professional point, 4/2/13 at Houston…Registered three multi-point games during the playoffs, with two assists on 5/1/13 vs. Houston, 6/4/13 vs. Oklahoma City and 6/9/13 at Syracuse.
Regular Season Stats
Season
Team
GP
G
A
PTS
+/-
SOG
PIM
SOG
SOA
SOGW
SO
2015-16 Regular Season
Grand Rapids Griffins
73
4
20
24
14
109
26
0
0
0
0.000
2014-15 Regular Season
Grand Rapids Griffins
75
8
30
38
24
153
42
0
1
0
0.000
2013-14 Regular Season
Grand Rapids Griffins
68
4
27
31
18
123
40
1
2
1
0.500
2012-13 Regular Season
Grand Rapids Griffins
70
4
27
31
13
123
32
0
0
0
0.000
2010-11 Regular Season
Syracuse Crunch
34
8
9
17
-3
86
12
0
1
0
0.000
2010-11 Regular Season
Rochester Americans
9
1
2
3
-2
9
2
0
0
0
0.000
2005-06 Regular Season
Rochester Americans
72
11
39
50
3
202
90
0
0
0
0.000
Playoff Stats
Season
Team
GP
G
A
PTS
+/-
SOG
PIM
SOG
SOA
SOGW
SO
2016 Calder Cup Playoffs
Grand Rapids Griffins
9
1
2
3
4
11
4
0
0
0
0.000
2015 Calder Cup Playoffs
Grand Rapids Griffins
16
0
4
4
-2
24
2
0
0
0
0.000
2014 Calder Cup Playoffs
Grand Rapids Griffins
10
0
5
5
2
12
4
0
0
0
0.000
2013 Calder Cup Playoffs
Grand Rapids Griffins
24
0
11
11
5
40
21
0
0
0
0.000