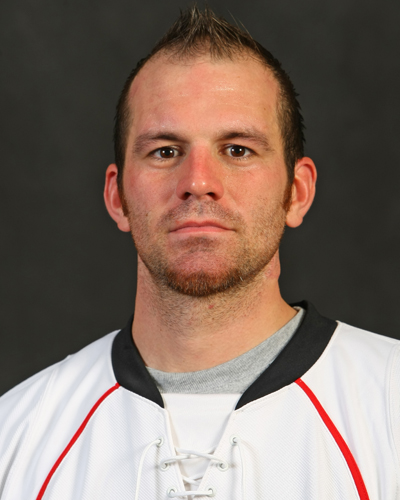 + Enlarge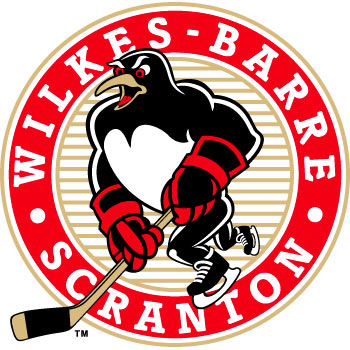 35
Adam Berkhoel (G)
Wilkes-Barre/Scranton Penguins
| | |
| --- | --- |
| Name: | Adam Berkhoel |
| Number: | 35 |
| Position: | G |
| Shoots: | L |
| | |
| --- | --- |
| Height: | 5-11 |
| Weight: | 185 |
| Birthdate: | 1981-05-16 |
| Birth place: | St. Paul, MN |
Biography
2007-08: Made a season-high 34 saves in a 5-3 win against Peoria on October 27...Made 18 saves in a 1-0 shutout against Manitoba on February 23
2006-07: Led ECHL Dayton to the North Division title and a berth in the Kelly Cup Finals…Paced the Bombers with 43 games played, 23 wins and a career-high five shutouts, tying for second on the circuit…Placed third in the league with a 2.44 GAA…Including his stint with AHL Rochester, he established personal pro bests with 49 games played and 25 wins…In the playoffs, he led the ECHL with 627 saves and tied for first with 22 games played, 1,388 minutes played and three shutouts…His 12 postseason wins ranked second and his 2.55 GAA stood ninth.
2005-06: Helped Gwinnett win the ECHL's South Division…Set personal AHL highs with 11 games played and three wins for Chicago…Made his NHL debut with Atlanta, 10/15/05 at the NY Rangers, finishing with 24 saves in a 5-1 loss…Registered 32 saves en route to his first NHL win (4-3), 10/22/05 vs. New Jersey.
2004-05: Notched a team-best 2.43 GAA with ECHL Gwinnett during his professional debut…Allowed three or fewer goals in 22 of 24 appearances and made 30 or more saves on seven occasions…During the playoffs, ranked first among ECHL goaltenders with a 1.53 GAA and fourth with a 0.938 save percentage…Made his AHL debut with Chicago by stopping 28 in a 4-3 loss, 11/19/04 at Cincinnati.
2003-04: Led Denver to its first NCAA championship since 1969, beating Maine and current Griffins creasemate Jimmy Howard 1-0 in the title game at Boston's FleetCenter, 4/10/04…Made 24 saves to post the first 1-0 shutout in Frozen Four championship game history…Named tournament MVP and selected to the All-Tournament Team…Paced the Pioneers, set his collegiate highs and ranked among the WCHA's leaders with seven shutouts (1st), 24 wins (2nd), 39 games played (3rd) and 2,225 minutes played (3rd)…His 2.45 GAA placed fifth in the WCHA among goalies with at least nine games played…Finished among the NCAA's leaders in shutouts (T1st) and wins (3rd)…Selected as the Red Baron WCHA Defensive Player of the Week three times (10/6/04, 12/1/04, 3/8/04).
2002-03: Led the WCHA with a 2.30 GAA and paced the Pioneers with 12 wins, 542 saves, 26 games played, 24 starts and three shutouts (tied)…His GAA ranked seventh in the NCAA, while his games played (5th), wins (T5th) and shutouts (T3rd) ranked among the WCHA's best…Named WCHA Co-Defensive Player of the Week, 1/1/03.
2001-02: Helped Denver win the WCHA's regular season and playoff titles…His 2.34 GAA ranked second on the team and fourth in the league…Also placed second on the Pioneers and fifth in the WCHA with 12 wins.
2000-01: Won eight of his final nine appearances for Denver.
1999-00: Named to the USHL's All-Rookie Team and Second All-Star Team…Led Twin Cities to the USA Junior A national championship…Ranked among the USHL's leaders with 1,544 saves (2nd), a 0.923 save percentage (3rd), five shutouts (T3rd), 25 wins (T4th), 49 games played (5th) and 2,847 minutes played (5th).
Regular Season Stats
Season
Team
GP
GA
Mins
Saves
GAA
SV%
W
L
T
OTL
SOW
SOL
SOGA
SOA
SO%
SO
2009-10 Regular Season
Wilkes-Barre/Scranton Penguins
7
20
403
166
2.98
0.892
4
3
0
0
0
0
0
0
0.000
1
2008-09 Regular Season
Wilkes-Barre/Scranton Penguins
28
69
1635
699
2.53
0.910
15
11
0
0
1
2
5
16
0.688
4
2007-08 Regular Season
Grand Rapids Griffins
31
83
1697
657
2.93
0.888
10
14
0
0
0
4
10
17
0.412
1
2006-07 Regular Season
Rochester Americans
6
17
316
152
3.22
0.899
2
3
0
0
0
0
0
0
0.000
0
2005-06 Regular Season
Chicago Wolves
11
32
526
239
3.65
0.882
3
6
0
0
0
0
0
0
0.000
0
Playoff Stats
Season
Team
GP
GA
Mins
Saves
GAA
SV%
W
L
T
OTL
SOW
SOL
SOGA
SOA
SO%
SO
2009 Calder Cup Playoffs
Wilkes-Barre/Scranton Penguins
6
12
340
177
2.12
0.937
3
2
0
0
0
0
0
0
0.000
0