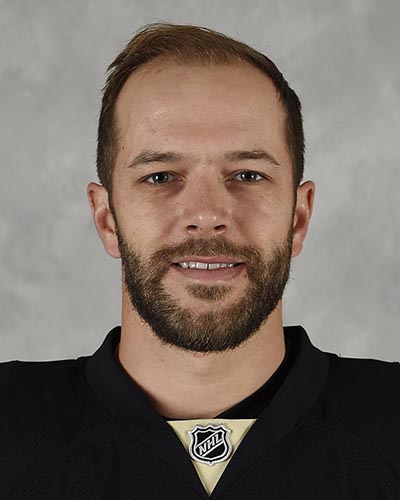 + Enlarge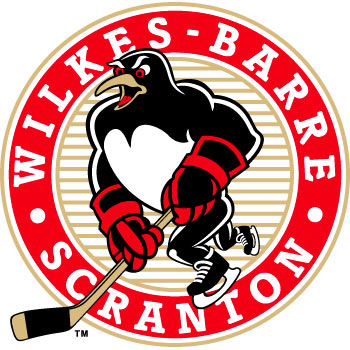 25
Andrew Ebbett (C)
Wilkes-Barre/Scranton Penguins
| | |
| --- | --- |
| Name: | Andrew Ebbett |
| Number: | 25 |
| Position: | C |
| Shoots: | L |
| | |
| --- | --- |
| Height: | 5-9 |
| Weight: | 174 |
| Birthdate: | 1983-01-02 |
| Birth place: | Vernon, BC |
Biography
2014-15: Returned on loan from Pittsburgh on 10/24/14…Recalled from loan by Pittsburgh on 10/22/24…Loaned to WBS on 10/20/14
2013-14: Played in 44 games for WBS, totaling 40 points (13G-27A) and 28 PIM….Third on the Penguins in points (40) and assists (27) and was tied for third in goals (13)…Registered 1G-2A in series-clinching Game 4 of ECQF on 5/2/14 vs. Binghamton… Skated in nine games with Pittsburgh (NHL) and registered one assist… Tied for season-best in AHL with a 12-game assist streak (3G-12A) from Mar. 7 - Apr. 11…Collected 2G-1A on 3/8/14 at Hamilton…Tied season high with 1G-2A on 2/25/14 vs. Hershey…Set a season high with 2G-1A in 5-1 win vs. Portland on 2/7/14… Posted 2 goals vs. Syracuse on 11/6/13.
2012-13: Ebbett split his time between Vancouver of the NHL and Chicago of the AHL…Playing 37 games with Chicago and tallying 11 goals and 21 assists for 32 points...Tied for fifth in points while with Chicago…In 28 games with the Canucks he posted six points (1G-5A)…He was also rostered during two of Vancouver's playoff games.
2011-12: Played in 18 contests with the Vancouver Canucks despite being out the majority of the season with injuries…Contributed six points (5G-1A).
2010-11: With his time split between the NHL and AHL, he scored two goals and three assists for five total points during his 33 games with the Phoenix Coyotes…While with San Antonio he tallied 38 points (11G-27A) and had a four game point streak between Jan. 16th, 2011 and Jan. 22nd, 2011 (2G-4A).
2009-10: Playing the entire season in the NHL, he started the season with in Anaheim; only playing two games he was held to zero points. Claimed off of waivers by Chicago he played 10 games with the Blackhawks registering a single goal. After being claimed off waivers a second time, this time by Minnesota, he played 49 games and ended with a point total of 14 (8G-6A).
2008-09: During his time with Iowa of the AHL he amassed 29 points (10G-19A) over 28 games…He also led the team with his plus minus rating of +9…Taking part in 48 tilts with the Ducks of the NHL, where he added 8 goals and 24 assists to the team for a total of 32 points.
2007-08: Playing the majority of the season with the Portland Pirates he was able to register 72 points (18G-54A) over 74 total games and was first on the team in both assists and points…During his stint with the Pirates he was able to string together four, four-game point streaks and also one, five-game point streak…He also played three games with the Ducks during their Stanley Cup winning year.
2006-07: During his first season in the AHL with the Binghamton Senators, he tallied 65 points (36G-31A) in 71 games…He finished second in points and first in plus minus with a rating of +7…He also had a four-point night on Mar. 14th, 2007 at Toronto, which included a hat-trick (3G-1A).
OTHER: Playing four years with the University of Michigan he totaled 143 points (38G-105A) over 167 games…In his last season with the Wolverines (2005-06) he was second on the team in points…During his 2003-04 season he was tied for first in plus minus with a rating of +14.
Regular Season Stats
Season
Team
GP
G
A
PTS
+/-
SOG
PIM
SOG
SOA
SOGW
SO
2014-15 Regular Season
Wilkes-Barre/Scranton Penguins
44
17
27
44
19
93
12
0
2
0
0.000
2013-14 Regular Season
Wilkes-Barre/Scranton Penguins
44
13
27
40
10
90
28
2
6
0
0.333
2012-13 Regular Season
Chicago Wolves
37
11
21
32
10
83
10
0
1
0
0.000
2010-11 Regular Season
San Antonio Rampage
37
11
27
38
7
77
12
1
2
0
0.500
2008-09 Regular Season
Iowa Chops
28
10
19
29
9
76
6
1
1
0
1.000
2007-08 Regular Season
Portland Pirates
74
18
54
72
-3
212
66
6
10
3
0.600
2006-07 Regular Season
Binghamton Senators
71
26
39
65
7
170
44
0
3
0
0.000
Playoff Stats
Season
Team
GP
G
A
PTS
+/-
SOG
PIM
SOG
SOA
SOGW
SO
2015 Calder Cup Playoffs
Wilkes-Barre/Scranton Penguins
8
1
6
7
-1
20
2
0
0
0
0.000
2014 Calder Cup Playoffs
Wilkes-Barre/Scranton Penguins
6
2
6
8
4
14
14
0
0
0
0.000
2008 Calder Cup Playoffs
Portland Pirates
18
6
11
17
4
34
4
0
0
0
0.000