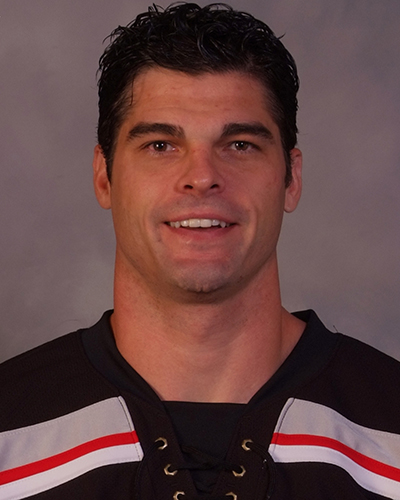 + Enlarge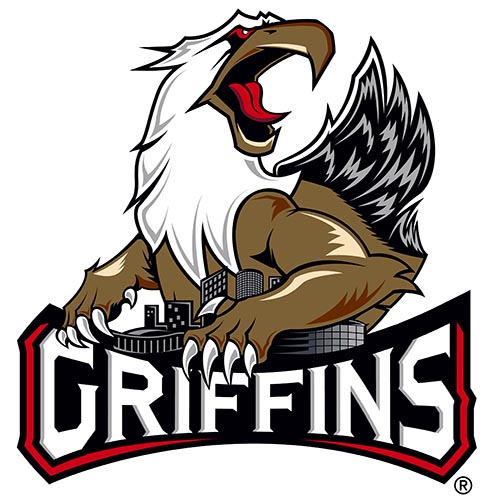 10
Jeff Hoggan (LW)
Grand Rapids Griffins
| | |
| --- | --- |
| Name: | Jeff Hoggan |
| Number: | 10 |
| Position: | LW |
| Shoots: | L |
| | |
| --- | --- |
| Height: | 6-1 |
| Weight: | 190 |
| Birthdate: | 1978-02-01 |
| Birth place: | Hope, BC |
Biography
2014-15: Served as captain for his third consecutive season in Grand Rapids and ranked 11th overall in scoring with 31 points (14-17—31) in 76 regular season games…One of just two Griffins skaters to appear in all 76 regular season games and all 16 postseason games…Received the Fred T. Hunt Award as the AHL player who best exemplified the qualities of sportsmanship, leadership and dedication to hockey…Tied for fifth in playoff scoring on the team with nine points (2-7—9) and racked up 26 penalty minutes…Chipped in two assists, 10/31/14 vs. CHI…Logged a two-goal game, 2/14/15 vs. SA…Notched four assists along a three-game assist streak during the Western Conference Quarterfinals versus Toronto, 4/25/15-4/29/15…Recorded an assist in three consecutive games during the Western Conference Finals versus Utica, 5/28/15-5/31/15.

2013-14: Tied for ninth in scoring on the Griffins during the regular season with 31 points (14-17—31) in 59 games and tied for sixth in postseason scoring with five points (4-1—5) in 10 games…Served as captain and led the Griffins to the Western Conference Semifinals…Ranked among the team's regular season leaders with 14 goals (6th), 17 assists (10th), six power play goals (T4th), 152 shots (5th) and a 0.092 shooting percentage…Ran a four-game point streak, accumulating two goals and three assists, 11/1/13-11/8/13…Was a healthy scratch on 11/20/13 vs. MIL, ending a 116-game streak after appearing in every contest with the Griffins since joining the team for the 2012-13 season…Collected two goals and four assists on his second four-game point streak, 12/6/13-12/13/13…Put away two goals on 12/20/13 vs. RFD for his sole multi-goal game of the regular season…Missed 11 games due to a lower-body injury, 1/8/14-2/1/14…Earned three points (2-1—3) in the series-clinching Game 6 of the Western Conference Quarterfinals, 5/2/14 vs. ABB.

2012-13: Captained the Griffins to their first-ever Calder Cup championship after initially making the team on a tryout…Finished fourth during the regular season with 45 points (20-25—45) in 76 games and tied for eighth in the playoffs with 12 points (5-7—12) in 24 games…Ranked among the team's regular season leaders with 20 goals (5th), 25 assists (5th), a plus-seven rating (10th), two shorthanded goals (T2nd), 171 shots (2nd) and a 0.117 shooting percentage…One of three Griffins to appear in 100 games (every regular season and postseason game)…Recorded his first two points (1-1—2) as a Griffin in his second game, 10/13/12 vs. Hamilton…Set new career highs and Griffins season highs with four assists and five points on 1/19/13 at Rockford…Posted seven points (4-3—7) during a five-game scoring streak, 3/22/13-3/30/13…Factored in on each of the team's five goals during a three-in-three, notching five points (3-2—5) from 3/28/13-3/30/13…Tallied 31 points (15-16—31) in the team's final 38 games…Tied for the team lead with five points (1-4—5) during the Calder Cup Finals, including back-to-back two-point games, 6/9/13-6/12/13.
Regular Season Stats
Season
Team
GP
G
A
PTS
+/-
SOG
PIM
SOG
SOA
SOGW
SO
2015-16 Regular Season
Grand Rapids Griffins
67
9
3
12
3
103
22
0
0
0
0.000
2014-15 Regular Season
Grand Rapids Griffins
76
14
17
31
23
131
39
0
0
0
0.000
2013-14 Regular Season
Grand Rapids Griffins
59
14
17
31
1
152
31
0
0
0
0.000
2012-13 Regular Season
Grand Rapids Griffins
76
20
25
45
7
171
31
0
0
0
0.000
2009-10 Regular Season
San Antonio Rampage
70
13
20
33
-9
197
44
0
0
0
0.000
2008-09 Regular Season
San Antonio Rampage
60
22
13
35
-30
202
64
0
0
0
0.000
2007-08 Regular Season
Providence Bruins
71
29
31
60
39
248
59
4
11
1
0.364
2006-07 Regular Season
Providence Bruins
22
4
7
11
8
55
27
0
0
0
0.000
Playoff Stats
Season
Team
GP
G
A
PTS
+/-
SOG
PIM
SOG
SOA
SOGW
SO
2016 Calder Cup Playoffs
Grand Rapids Griffins
9
0
1
1
1
8
4
0
0
0
0.000
2015 Calder Cup Playoffs
Grand Rapids Griffins
16
2
7
9
-13
40
26
0
0
0
0.000
2014 Calder Cup Playoffs
Grand Rapids Griffins
10
4
1
5
-4
23
12
0
0
0
0.000
2013 Calder Cup Playoffs
Grand Rapids Griffins
24
5
7
12
2
53
14
0
0
0
0.000
2008 Calder Cup Playoffs
Providence Bruins
5
3
4
7
7
17
4
0
0
0
0.000
2007 Calder Cup Playoffs
Providence Bruins
13
4
3
7
0
30
17
0
0
0
0.000