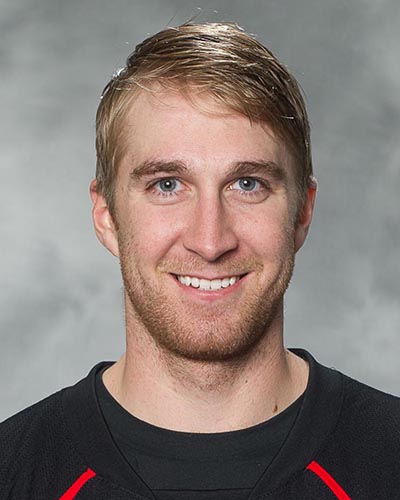 + Enlarge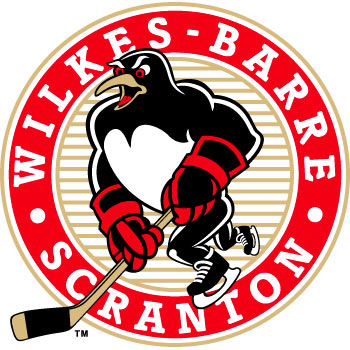 37
Jeff Zatkoff (G)
Wilkes-Barre/Scranton Penguins
| | |
| --- | --- |
| Name: | Jeff Zatkoff |
| Number: | 37 |
| Position: | G |
| Shoots: | L |
| | |
| --- | --- |
| Height: | 6-2 |
| Weight: | 179 |
| Birthdate: | 1987-06-09 |
| Birth place: | Detroit, MI |
Biography
2013-14: In first NHL season, was 12-6-2 with a 2.61 GAA, a .912 save percentage and one shutout…Had a 10-game unbeaten streak (9-0-1) from Nov. 2-Jan. 30… Compiled a 7-game winning streak from Nov. 2-Dec. 29…Was first Penguins rookie to win 6 straight games since Johan Hedberg (Mar. 25-Apr. 8, 2001)…Became first Pittsburgh goalie to notch shutout in first win with team after stopping 19 shots at Columbus on 11/2/13…Made NHL debut on 10/11/13 at Florida.
2012-13: Closed out regular season with league's best goals against average at 1.93…Earned Harry "Hap" Holmes Memorial Award, along with teammate Brad Thiessen, for registering AHL's lowest goals against average…Posted back-to-back shutouts with 18-save performance on 4/13/13 in 3-0 win at STJ…Stopped 11 shots in gathering his fourth shutout of season on 4/6/13 vs. ALB…Returned on loan from Pittsburgh on 3/29/13…Recalled on loan by Pittsburgh on 3/28/12…Selected as the CCM/AHL Goaltender of the Month for November, going 8-1-0 with a 1.21 goals-against average, a .955 save percentage and three shutouts…Stopped 15 shots on 11/21/12 at HER to record third shutout of year (4-0 W)…Registered second shutout in three starts with 32 saves for 1-0 shootout win on 11/7/12 vs. BNG…Made 33 saves on 11/2/12 at Manchester for 1st shutout of season.
2011-12: All-Star selection for Eastern Conference…AHL Goaltender of the Month in December, going 5-2-0 with a 1.70 goals-against average and a .946 save percentage…Recorded back-to-back shutouts stopping 27 shots apiece @ STJ (3/18/12) and vs. POR (3/24/12)…Stopped 28 shots vs. SPR for first shutout of the year (3/9)… Stopped a season high 46 shots at WOR (11/12) in 2-1 victory…Picked up the 4-3 victory against Portland stopping 28 shots… Went 21-17-7 in 44 games for the Manchester Monarchs posting a 2.49 GAA and .920 save percentage.
2010-11: Garnered a 20-17-5 record in 45 games for the Monarchs with a 2.68 GAA and .911 save percentage…Recorded three shutouts and had two three-game winning streaks.
2009-10: Appeared in 22 games for Manchester, posting a 10-9-0 record with a 2.92 GAA, .915 save percentage and two shutouts.
2008-09: Saw action in three games for Monarchs after being called up 12/17 from the ECHL Ontario Reign…Played 37 games for the Reign and went 17-15-3 with a .915 save percentage and 2.97 GAA… Recorded first professional shutout at Las Vegas on 12/15/08
OTHER: Played three years at University of Miami (Ohio) from 2005-2008…Posted a 55-21-5 overall record with a 1.96 GAA and .927 save percentage…Went 27-8-1 as a junior and was named as a CCHA Second Team All-Star…Ranked second nationally in wins, GAA and save percentage …Great-nephew of Roger Zatkoff, former NFL linebacker for the Detroit Lions and Green Bay Packers
Regular Season Stats
Season
Team
GP
GA
Mins
Saves
GAA
SV%
W
L
OT
T
OTL
SOW
SOL
SOGA
SOA
SO%
SO
2014-15 Regular Season
Wilkes-Barre/Scranton Penguins
37
88
2155
885
2.45
0.910
18
14
4
0
1
0
3
5
13
0.615
3
2012-13 Regular Season
Wilkes-Barre/Scranton Penguins
49
90
2799
1041
1.93
0.920
26
20
-
0
0
4
0
6
23
0.739
5
2011-12 Regular Season
Manchester Monarchs
44
101
2432
1161
2.49
0.920
21
17
-
0
0
3
1
5
22
0.773
3
2010-11 Regular Season
Manchester Monarchs
45
112
2508
1142
2.68
0.911
20
17
-
0
0
0
5
14
38
0.632
3
2009-10 Regular Season
Manchester Monarchs
22
57
1170
612
2.92
0.915
10
9
-
0
0
3
0
7
18
0.611
2
2008-09 Regular Season
Manchester Monarchs
3
7
182
78
2.31
0.918
1
2
-
0
0
0
0
0
0
0.000
0
Playoff Stats
Season
Team
GP
GA
Mins
Saves
GAA
SV%
W
L
OT
T
OTL
SOW
SOL
SOGA
SOA
SO%
SO
2015 Calder Cup Playoffs
Wilkes-Barre/Scranton Penguins
2
1
59
23
1.03
0.958
0
0
-
0
0
0
0
0
0
0.000
0
2013 Calder Cup Playoffs
Wilkes-Barre/Scranton Penguins
5
23
253
119
5.45
0.838
2
3
-
0
0
0
0
0
0
0.000
0
2012 Calder Cup Playoffs
Manchester Monarchs
2
7
97
45
4.34
0.865
0
2
-
0
0
0
0
0
0
0.000
0
2011 Calder Cup Playoffs
Manchester Monarchs
5
16
253
131
3.80
0.891
1
3
-
0
0
0
0
0
0
0.000
0