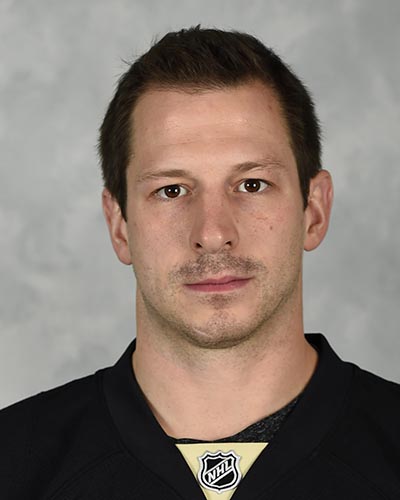 + Enlarge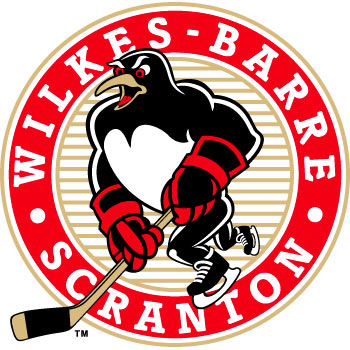 11
Kevin Porter (C)
Wilkes-Barre/Scranton Penguins
| | |
| --- | --- |
| Name: | Kevin Porter |
| Number: | 11 |
| Position: | C |
| Shoots: | L |
| | |
| --- | --- |
| Height: | 5-11 |
| Weight: | 191 |
| Birthdate: | 1986-03-12 |
| Birth place: | Detroit, MI |
Biography
2013-14: Played a majority of the season with the AHL's Rochester Americans and tallied 36 points (19-17—36) in 50…Ranked sixth among team leaders in scoring and tied for second in goals…Produced a goal and two assists, 11/27.13 vs. HAM…Scored a goal in three consecutive games, 1/23/14-1/29/14…Chipped in two goals and four assists during a four-game point streak, 3/9/14-3/16/14…Recorded his 150th career AHL point with a goal, 4/11/14 vs. TOR…Contributed three assists in five playoff games for the Amerks…Collected one assist and two penalty minutes in 12 games with the Buffalo Sabres…Skated in his 200th NHL game, 10/14/13 vs. MIN.

2012-13: Recorded nine points (4-5—9) and 10 PIM in 31 NHL appearances for Buffalo…Averaged 15:13 of ice time per game and won 40.2% of his face-off attempts…Played majority of the season with the Americans, appearing in 48 games and accumulating 44 points (15-29—44)…Served as Rochester's captain…Finished second on the team in assists (29) and points (44) while tying for third in goals (15)…Led all Amerks forwards with a plus-eight rating and averaged 0.92 points-per-game…Tallied 12 multi-point outings, including a team-high four three-point games…Notched his 100th pro assist against Montreal, 4/11/13…Scored his first two goals as a Sabre, including a short-handed marker, 4/02/13 at PIT…Registered his first point as a Sabre with an assist at Philadelphia, 3/10/13…Made his debut with Buffalo in a 3-1 loss to Toronto, finishing with four PIM and 14:34 of ice time, 2/21/13…Scored a goal and added a pair of assists while finishing with a plus-three rating, 2/06/13 at ABB…His second-period goal was his 42nd point of the season, establishing a new single-season AHL career-high…Set a new single-season AHL career-high with his 26th assist of the season, 2/02/13 at SYR…Accumulated a five-game point streak (3-9—12) and picked up three multi-point games during the stretch, 1/18/13-2/2/13…Collected three points (1-2—3), including the game-winning goal, and posted a plus-two rating against, 2/1/13 at TOR…Registered three shots in the 2013 AHL All-Star Game as the Western Conference All-Stars earned a 7-6 win and a two-event sweep over the Eastern Conference All-Stars at the 2013 AHL All-Star Classic…Participated in three events in the 2013 AHL All-Star Skills Competition, helping the Western Conference All-Stars to a 12-11 win over the Eastern Conference All-Stars…Earned first star honors after a three-point effort (1-2—3), 1/21/13 vs. HAM…Had a three-game point streak (1-3—4) from 1/09/13-1/12/13…Assisted on a pair of goals against Hamilton, 1/11/13…Notched his 100th career AHL point as part of a three-point game (1-2—3), 1/4/13 at ABB…Recorded his first multi-goal (2-0—2) game of the season, scoring on the power-play and again shorthanded against Adirondack to earn first star honors, 12/7/12…Had a three-game point streak (3-1—4), 10/26 /12-11/2/12…Registered his first multi-point game of the season with a goal and an assist, 10/26/12 at WBS…Ran a three-game point streak and picked up three points (1-2—3), 10/16/12-10/20/12…Scored his first goal as an Amerk in a 3-1 loss to Binghamton, 10/16/12…Skated in his 100th AHL game, 10/13/12 at TOR…Made his Amerks debut and notched his first point in a Rochester jersey, 10/12/12 vs. SYR.

2011-12: Appeared in 35 games with the Colorado Avalanche, scoring four goals and adding three assists for seven points…Ranked fourth on the team with a 12.5 shooting percentage…Averaged 9:10 of ice time per game and won 30.4% of his faceoff attempts…Notched a goal on his 26th birthday, 3/12/12 vs. ANA…Recorded points in three consecutive games, matching a career-long scoring streak, 12/27/11-12/29/11…Netted goals in back-to-back contests, 12/27/11-12/29/11…Served a four-game suspension, 12/8/11-12/15/11. 2010-11: Established NHL career-highs in games (74), goals (14), assists (11) and points (25) in his first full season with the Avalanche…Scored three game-winning goals, tying for second on the team…Ranked fifth on the club in goals, seventh in games (tied) and 10th in points…Tallied a career-high two goals in his first game after re-joining the Avalanche from Lake Erie, 11/6/10 vs. DAL…Produced five goals, including three game-winners, and was plus-eight, 11/6/10-11/19/10…Potted a goal in three straight games, the longest goal streak of his NHL career, 11/15/10-11/19/10…Scored the overtime game-winner versus San Jose, his first career NHL overtime goal, 11/17/10…Notched the winning goal in the shootout, 11/20/10 at DAL…Made his first career penalty shot, 1/18/11 vs. VAN…Appeared in his 100th NHL game, 2/9/11 at MIN.

2009-10: Split the season between Colorado and Phoenix…Acquired by Colorado from Phoenix along with Peter Mueller at the trade deadline, 3/3/10…Following the trade, was assigned to Lake Erie and tallied one goal in four games with the Monsters…Recalled by the Avalanche on March 10th and appeared in each of the final 16 games of the regular season for Colorado, scoring two goals and one assist…Scored his first career short-handed goal, 3/27/10 at PHX…Collected 41 points (16-25—41) in 56 combined AHL games between the Monsters and San Antonio Rampage, setting career-highs in goals, assists, points and games played…Opened the year with San Antonio, where he tallied 40 points (15-25—40) in 52 contests…Was recalled by the Coyotes on four occasions, appearing in four total games with Phoenix…Made his Stanley Cup playoff debut, appearing in four of Colorado's six postseason games…Skated in his first NHL playoff contest in Game 1 of the Western Conference Quarterfinals, 4/14/10 at SJS…Missed Games 3-4 after leaving Game 2 at San Jose on 4/16/10 due to an upper body injury.

2008-09: Appeared in 34 games for the Coyotes during his rookie season, collecting five goals and five assists…Two of his five goals with Phoenix were game-winners…Played in 42 games for San Antonio, where he registered 35 points (13-22—35) and a team-leading plus-seven rating…Made his NHL debut and collected his first NHL point (assist), 10/11/08 vs. CBJ…Notched an assist in his second career game, 10/12/08 at ANA…Scored his first NHL goal, 10/30/08 vs. PIT.

2007-08: Captured the Hobey Baker Award as the nation's top collegiate player as a senior at the University of Michigan…Finished second in the nation with 63 points (33-30—63) in 43 CCHA games…Led Michigan to the 2008 NCAA Frozen Four while serving as team captain…Named the CCHA Player of the Year…Member of the RBK West All-America First Team and the All-CCHA First Team…Selected as the University of Michigan's Male Athlete of the Year…Set an NCAA Tournament record by scoring four goals in an East Regional Semifinal win over Niagara in Albany, N.Y., 3/28/08…Signed an NHL contract with the Phoenix Coyotes, 4/14/08…Made his professional debut during the postseason with the AHL's San Antonio Rampage…Appeared in all seven playoff games for San Antonio, recording four assists.

2006-07: Skated in 41 games for the University of Michigan, collecting 58 points (24-34—58)…Shared the team lead in goals and was second in both assists and points…Named to the All-CCHA Second Team…Named the CCHA Player of the Month for November.

2005-06: Increased his point total by 14 points during his sophomore season…Recorded 38 points (17-21—38) and 30 PIM in 39 games for Michigan…Served as captain of Team USA at the 2006 IIHF World Junior Championship in Vancouver, leading the Americans to a fourth-place finish…Recorded six points (2-4—6) in seven games and was named Team USA's best forward by his teammates.

2004-05: Registered 24 points (11-13—24) and a career-high 51 PIM in 39 games as a freshman at Michigan to finish second among team rookies in scoring…Represented the United States at the 2005 IIHF World Junior Championship in Grand Forks, North Dakota, registering five points (3-2—5) in seven contests…Scored in the bronze medal game against the Czech Republic.

2003-04: Played 55 games for the U.S. National Under-18 Team, recording 37 points (8-29—37)… Earned a silver medal with Team USA at the 2004 IIHF U18 World Championship in Belarus…Recorded eight points (2-6—8) in six games to rank second on the team in scoring.

2002-03: Collected 20 points (9-11—20) in 19 games for the U.S. National Under-17 Team…Appeared in 53 games for the U.S. National U18 Team, recording 31 points (20-11—31)…Competed for the United States at the 2003 IIHF U18 World Championship, collecting two assists in six games.
Regular Season Stats
Season
Team
GP
G
A
PTS
+/-
SOG
PIM
SOG
SOA
SOGW
SO
2015-16 Regular Season
Wilkes-Barre/Scranton Penguins
16
5
4
9
11
31
4
0
0
0
0.000
2014-15 Regular Season
Grand Rapids Griffins
76
16
23
39
-11
133
25
0
1
0
0.000
2013-14 Regular Season
Rochester Americans
50
19
17
36
-8
91
24
2
2
0
1.000
2012-13 Regular Season
Rochester Americans
48
15
29
44
8
83
38
0
1
0
0.000
2009-10 Regular Season
Lake Erie Monsters
4
1
0
1
0
9
2
1
2
0
0.500
2009-10 Regular Season
San Antonio Rampage
52
15
25
40
-9
104
31
0
5
0
0.000
2008-09 Regular Season
San Antonio Rampage
42
13
22
35
7
81
14
0
2
0
0.000
Playoff Stats
Season
Team
GP
G
A
PTS
+/-
SOG
PIM
SOG
SOA
SOGW
SO
2015 Calder Cup Playoffs
Grand Rapids Griffins
16
1
3
4
-4
19
14
0
0
0
0.000
2014 Calder Cup Playoffs
Rochester Americans
5
0
3
3
1
8
0
0
0
0
0.000
2008 Calder Cup Playoffs
San Antonio Rampage
7
0
4
4
-3
8
0
0
0
0
0.000