+ Enlarge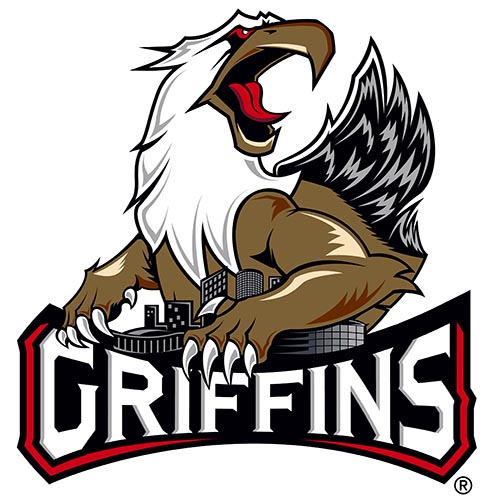 9
Francis Pare (RW)
Grand Rapids Griffins
| | |
| --- | --- |
| Name: | Francis Pare |
| Number: | 9 |
| Position: | RW |
| Shoots: | R |
| | |
| --- | --- |
| Height: | 5-10 |
| Weight: | 191 |
| Birthdate: | 1987-06-30 |
| Birth place: | Lemoyne, QC |
Biography
2011-12: Served as a "black ace" with Detroit during the 2012 Stanley Cup Playoffs…Ranked among team leaders with 75 games played (T5th), 16 goals (T6th), 36 assists (T3rd), 52 points (5th), four power play goals (4th) and 184 shots (2nd)…Ascended the franchise's all-time leaderboard in several categories, jumping into the top 10 with 295 games played (6th) and climbing from eighth to second in goals (80), from ninth to sixth in assists (113) and from eighth to fifth in points (193)…Notched a three-point game on 12/2/11 vs. Toronto…Enjoyed a six-game assist and point streak (2-6—8) from 12/21/11-1/7/12…Became the sixth player in franchise history to reach 100 assists, 3/20/12 at San Antonio…Became the Griffins' all-time leading AHL scorer with two assists on 3/30/12 vs. Charlotte…Racked up 15 points (4-11—15) in a career-best 10 straight games from 3/24/12-4/13/12, both surpassing the longest point streak of any Griffin on the season and tying for the seventh-longest streak in franchise history. The run was the longest since Darren Haydar's 10-game streak from 2/20/09-3/13/09 and it tied as the fifth-longest in the AHL on the season…Named the Griffins' Man of the Year for his community efforts.

2010-11: Served as a "black ace" with Detroit during round one of the 2011 Stanley Cup Playoffs…Set new career highs in games played (80), goals (24) and points (54) for the Griffins…Tied for third on the team in scoring and second in goals…Was the only Griffin to play in every game, becoming the 19th player in franchise history to accomplish that feat…Produced 21 points (3-18—21) on the power play, placing second on the team…Finished second on the team and 10th in the AHL with 225 shots…Notched his 100th point as a Griffin, 12/3/10 at Milwaukee…Posted a career-best four points (1-3—4), 2/9/11 at Chicago…Played in his 200th game as a Griffin, 2/26/11 at Lake Erie…Recorded his first professional hat trick, 3/5/11 vs. Rochester…Matched a career-best five-game point streak, collecting seven points (5-2—7) from 3/11/11-3/18/11…Converted on two of his eight shootout attempts…Scored four game-winning goals to tie for second on the team.

2009-10: Became the first player in franchise history to lead the Griffins in plus/minus in two different seasons, much less consecutive campaigns, by earning a plus-19 rating after posting a plus-23 rating in 2008-09…Ranked among the Griffins' leaders with 16 goals (T5th), 23 assists (T6th), 39 points (5th) and three game-winning goals (T3rd)…Named the AHL Player of the Week for the period ending 12/13/09 after recording three goals, six points and a plus-eight rating in four games…Scored on his first career penalty shot, added an assist and earned First Star honors in a 4-2 win over San Antonio, 12/9/09…Tied his career high with three points (1-2—3) and finished plus-four in a 7-2 triumph at Toronto, 12/13/09…Matched career highs for assists in a game by earning three helpers, 2/21/10 vs. Texas…Notched a point in four straight appearances (2-2—4), 4/2/10-4/10/10...Scored on one of his five shootout attempts.

2008-09: Appeared in 63 games for the Griffins during an outstanding rookie season, ranking among the AHL's individual leaders with 24 goals (T3rd rookies), 48 points (T14th rookies), a plus-23 rating (T12th overall, T1st rookies) and a 0.171 shooting percentage (T4th rookies)…Matched teammate Justin Abdelkader for the most goals ever scored by a Griffins rookie, breaking Kevyn Adams' 12-year-old record (22 in 1996-97)…Registered the third-highest point total for a rookie in franchise history…His 0.171 shooting percentage marked the highest ever for a first-year Griffin and tied for the seventh-best in team history for a single campaign…Ranked among team leaders in goals (T2nd), points (3rd), plus-minus (1st), game-winning goals (3, T3rd) and shooting percentage (1st)…Tallied two points (1-1—2) during his pro debut, 10/19/08 at Toronto…Notched eight points (3-5—8) during a five-game point streak, 12/17/08-12/26/08, a stretch during which he had three straight two-point games. As a result, he was named the Reebok/AHL Player of the Week (12/21/08)…Earned his first two-goal game as part of a three-point night (2-1--3), 1/16/09 vs. Manitoba…Had nine points (6-3—9) through 11 appearances, 3/18/09-3/14/09…Had a pair of three-game goal streaks, 12/30/08-1/2/09 and 2/28/09-3/4/09…Did not score on either of his shootout attempts.

2007-08: Named the QMJHL's most valuable player and a First Team QMJHL All-Star…Named to the CHL's Second All-Star Team…Led Chicoutimi and set personal bests in all points categories, ranking among the league's leaders with 54 goals (1st), 48 assists (T12th) and 102 points (3rd) in 69 games…Also tied for first on the circuit with a plus-41 rating and seven shorthanded goals…Named the QMJHL's offensive player of the month for November after tallying 28 points (13-15—28) in just 11 games, factoring in on 65 percent (28/43) of Chicoutimi's goals for the month…Earned the honor for a second time in February by recording 23 points (16-7—23) in 12 games while becoming the first – and ultimately, the only – player in the league to reach 50 goals on the season…Honored as the QMJHL's offensive player of the week (10/1/07-10/7/07) after notching seven points (3-4—7) in three contests and maintaining a plus-6 rating…Recorded eight points (5-3—8) in six playoff contests.

2006-07: Logged 68 games with QMJHL Shawinigan, leading the team with 44 assists and placing second with both 29 goals and 73 points.

2005-06: Tallied 74 points (26-48—74) through 55 games with Shawinigan to rank third on the club during his second QMJHL campaign.

2004-05: Earned 47 points (24-23—47) in 70 games with Shawinigan, finishing fourth on the team and eighth among QMJHL rookies in scoring.
Regular Season Stats
Season
Team
GP
G
A
PTS
+/-
SOG
PIM
SOG
SOA
SOGW
SO
2012-13 Regular Season
Grand Rapids Griffins
68
22
22
44
0
154
37
2
4
1
0.500
2011-12 Regular Season
Grand Rapids Griffins
75
16
36
52
-5
184
18
0
3
0
0.000
2010-11 Regular Season
Grand Rapids Griffins
80
24
30
54
-18
225
49
2
8
1
0.250
2009-10 Regular Season
Grand Rapids Griffins
77
16
23
39
19
150
20
1
5
1
0.200
2008-09 Regular Season
Grand Rapids Griffins
63
24
24
48
23
140
14
0
2
0
0.000
Playoff Stats
Season
Team
GP
G
A
PTS
+/-
SOG
PIM
SOG
SOA
SOGW
SO
2013 Calder Cup Playoffs
Grand Rapids Griffins
24
3
9
12
-2
37
12
0
0
0
0.000
2009 Calder Cup Playoffs
Grand Rapids Griffins
10
2
2
4
1
14
2
0
0
0
0.000