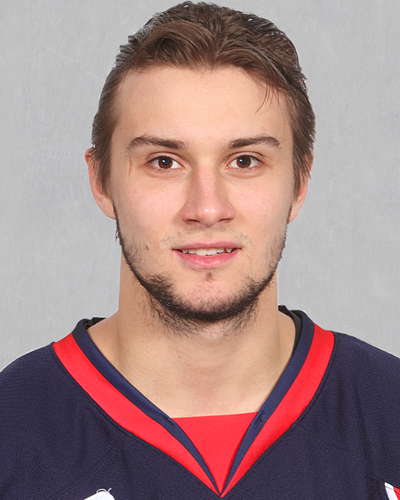 + Enlarge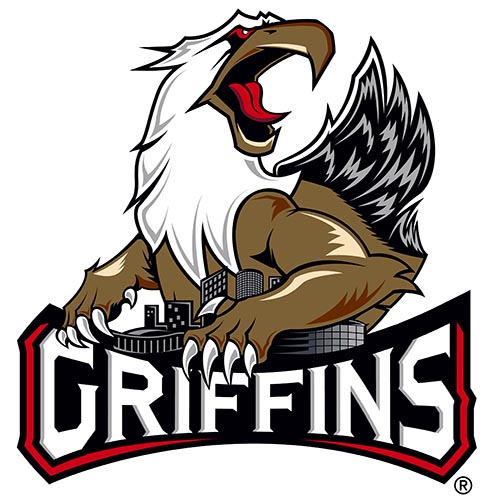 34
Petr Mrazek (G)
Grand Rapids Griffins
| | |
| --- | --- |
| Name: | Petr Mrazek |
| Number: | 34 |
| Position: | G |
| Shoots: | L |
| | |
| --- | --- |
| Height: | 6-1 |
| Weight: | 187 |
| Birthdate: | 1992-02-14 |
| Birth place: | Ostrava, Czech Republic |
Biography
2013-14: Split his second professional season between the Griffins and Red Wings…Named to the AHL's Second All-Star Team…Suited up for 32 contests with Grand Rapids and produced a 22-9-0-1 record...Ranked second among AHL goaltenders with a 2.10 goals against average and ranked third in save percentage (0.924%)…Posted a 10-game winning streak in which he made 274 saves on 290 shots faced, 10/30/13-2/1/14…Ran an eight-game winning streak, 2/22/14-3/22/14…Started in all 10 of the Griffins' playoff games, accumulating a 5-5 record, a 2.80 GAA and a 0.911 save percentage…Kicked off the Western Conference Quarterfinals with a 55-save performance to carry Grand Rapids to a 2-1 double overtime victory and earn first-star honors, 4/25/14 at ABB…Appeared between the pipes in nine contests with Detroit for a total of 449 minutes…Turned out a 2-4-0 record alongside a 1.74 GAA and 0.927 save percentage…Earned his first NHL shutout behind 14 saves in his season debut, 11/2/13 at EDM…Bookended his NHL regular season with a 23-save shutout performance, 4/13/14 at STL…Became the first NHL goaltender to win more than one game in a season and record a shutout in each win since Toronto's Ed Chadwick (1955-56).

2012-13: Backstopped the Griffins to their first-ever Calder Cup, playing every minute of the team's postseason run…Led Griffins goaltenders with 42 games played, 23 wins, a 2.33 goals against average and a 0.916 save percentage…Ranked among AHL statistical leaders in minutes (2,497:31, 15th), wins (12th), GAA (11th) and save percentage (T17th)…Enjoyed one of the best rookie seasons in franchise history in wins (2nd), GAA (3rd) and save percentage (T1st)…Went 15-9 with a 2.31 GAA and a 0.916 save percentage in 24 postseason games…Led the AHL in playoff minutes, wins and shutouts…Doubled the Griffins' all-time postseason shutout total with four during the team's championship run…Began the season with ECHL Toledo, posting a 2-1 record, a 2.02 GAA and a 0.944 save percentage in three games…Debuted with the Griffins and made 29 saves in a 4-1 win, 11/3/12 at Texas…Set a franchise record by winning his first six starts, 11/3/12-11/23/12…Won 12 of his first 15 appearances overall, 11/3/12-1/4/13…Made a regular season-high 33 saves on 1/23/13 vs. Oklahoma City…Represented the Griffins at the AHL All-Star Classic, earning the win after six saves in 20 minutes…Registered his first professional shutout behind 32 saves, 2/2/13 vs. Abbotsford…Named AHL Player of the Week after posting a 0.50 GAA and a 0.981 save percentage in two games, 2/3/13…Became the second goalie in hockey history to win his NHL, AHL and ECHL debuts in the same season (joining Alex Auld) after winning his first start with Detroit, 2/7/13 at St. Louis…Appeared in two games with the Red Wings, showing a 1-1 record, a 2.02 GAA and a 0.922 save percentage…Won five of six starts, 2/24/13-3/13/13…Posted back-to-back shutouts in the postseason, 5/4/13 vs. Houston and 5/10/13 at Toronto…Blanked Oklahoma City on back-to-back nights, making a career high 40 saves on 6/1/13 and stopping 37 on 6/2/13…Stopped 35 or more shuts on three occasions in the Western Conference Finals…Won four straight games from 6/5/13-6/12/13 to help the Griffins advance to the Calder Cup Finals and take a 3-0 series lead at Syracuse…Made 24 saves as the Griffins captured the Calder Cup, 6/18/13 at Syracuse.

2011-12: Appeared in 50 games with the Ottawa 67's and posted a 30-13-6 record, a 2.84 goals against average, a 0.917 save percentage and three shutouts…Ranked among the OHL's goaltending leaders in wins (4th), GAA (9th), save percentage (8th), shutouts (T6th) and saves (1,577, 6th)…Paced the OHL with a 5-2 shootout record, stopping 31 of 39 attempts…Led Ottawa to the Eastern Conference Final, posting a 9-8 record with a 2.59 GAA and a 0.926 save percentage…Made more than 30 saves in 11 of his 17 postseason appearances, including a pair of 44-save wins and a 49-save overtime loss, 4/20/12 at Niagara…Starred for the Czech Republic at the World Junior Championship in Calgary and Edmonton, Alberta, earning a spot on the tournament's All-Star Team, winning the IIHF Directorate Top Goaltender award and being named a top-three player on his team…Made 52 saves in a 5-2 win to help his country upset the United States, 12/30/11…Stopped 43 shots, 1/2/12 vs. Russia, nearly leading the Czechs into the medal round in a 2-1 overtime loss…Led his country with a 29-save effort against Slovakia in a 5-2 win to capture fifth place…Ranked fourth in the tournament with a 0.927 save percentage alongside a 2.49 GAA in six games…Debuted with the men's national team at the World Championship in Finland and Sweden, allowing no goals in 9:12 of game action.

2010-11: Led all OHL goaltenders with a 0.920 save percentage and ranked near the top of the league with 33 wins (3rd), a 2.84 goals against average (5th), four shutouts (T2nd), 1,684 saves (2nd), four shootout wins (T2nd) and a 0.824 shootout percentage (3rd)…Led Ottawa to an East Division championship with a 33-15-3 record…Named to the OHL Third All-Star Team…Rattled off eight straight wins, 11/12/10-12/3/10, and lost just once in regulation from 11/12/10-1/9/11, going 15-1-1-1…Joined Grand Rapids on a tryout after his season ended but did not see game action.

2009-10: Topped all OHL rookies with a 3.00 goals against average, a 0.905 save percentage and three shutouts in 30 games with the Ottawa 67's…Won the league's F.W. "Dinty" Moore Trophy for the top rookie GAA and earned a spot on the OHL Second All-Rookie Team…Sported a 12-9-1 record…Took over the team's starting role in the postseason, logging a 4-4 record with a 2.39 GAA and a 0.928 save percentage in eight contests.

2008-09: Split the season between the under-18 and under-20 level with HC Vitkovice and earned league championships at each level…Led the Czech under-18 league in both goals against average (1.99) and save percentage (0.946) while posting five shutouts…Posted even better numbers in four postseason games with a 0.93 GAA, a 0.972 save percentage and two shutouts…Sported a 2.49 GAA with a 0.924 save percentage with the under-20 team.

2007-08: Posted the best save percentage in the Czech under-18 circuit (0.932) alongside his 2.46 goals against average in 34 games with HC Vitkovice…Made his professional debut when he briefly appeared in a relegation contest with HC Vitkovice's senior club.

2006-07: Logged 23 games for HC Vitkovice's under-18 squad, posting a 2.40 goals against average, a 0.923 save percentage and two shutouts…Appeared in nine playoff games with a 1.85 GAA and a 0.942 save percentage.
Regular Season Stats
Season
Team
GP
GA
Mins
Saves
GAA
SV%
W
L
OT
T
OTL
SOW
SOL
SOGA
SOA
SO%
SO
2014-15 Regular Season
Grand Rapids Griffins
13
26
757
331
2.06
0.927
9
2
1
0
1
0
0
0
0
0.000
3
2013-14 Regular Season
Grand Rapids Griffins
32
64
1830
774
2.10
0.924
22
9
-
0
0
4
1
7
28
0.750
3
2012-13 Regular Season
Grand Rapids Griffins
42
97
2498
1053
2.33
0.916
23
16
-
0
0
3
2
8
26
0.692
1
Playoff Stats
Season
Team
GP
GA
Mins
Saves
GAA
SV%
W
L
OT
T
OTL
SOW
SOL
SOGA
SOA
SO%
SO
2014 Calder Cup Playoffs
Grand Rapids Griffins
10
28
600
288
2.80
0.911
5
5
-
0
0
0
0
0
0
0.000
0
2013 Calder Cup Playoffs
Grand Rapids Griffins
24
55
1431
603
2.31
0.916
15
9
-
0
0
0
0
0
0
0.000
4