+ Enlarge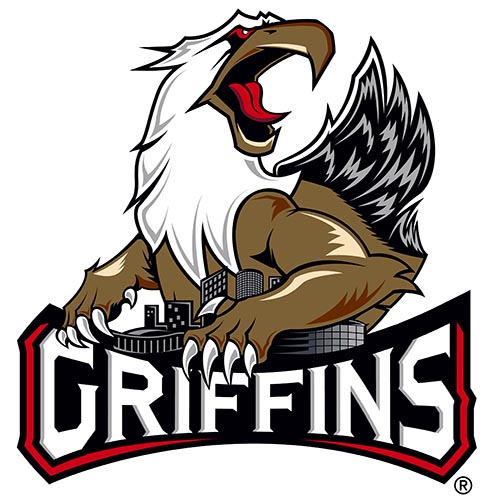 7
Ryan Sproul (D)
Grand Rapids Griffins
| | |
| --- | --- |
| Name: | Ryan Sproul |
| Number: | 7 |
| Position: | D |
| Shoots: | R |
| | |
| --- | --- |
| Height: | 6-3 |
| Weight: | 205 |
| Birthdate: | 1993-01-13 |
| Birth place: | Mississauga, ON |
Biography
2014-15: Ranked third among Grand Rapids defensemen in scoring, picking up 24 points (5-19—24) in 66 regular season games…Fired off the third-highest number of shots on the Griffins (158)…Skated in five Calder Cup playoff games…Recorded his first point (assist) of the season, 10/31/14 vs. CHI…Put away his first goal of the season, 11/12/14 vs. LE…Picked up his second goal, 12/10/14 vs. LE…Went on a five-game point streak and picked up one goal and six assists within that span, 12/7/14-12/19/14…Earned two assists, 12/19/14 vs. TOR…Notched the game-winning overtime goal, 12/30/14 at CHI.

2013-14: Tied for seventh on the Griffins in scoring with 32 points (11-21—32) in 72 regular season games…Picked up two goals and three assists in 10 AHL playoff appearances, tying for sixth on the team in scoring…Scored two goals in the season opener, 10/4/13 at RCH…Recorded a three-assist game, 11/6/13 vs. RFD…Tallied three assists during a three-game point streak, 11/29/13-12/6/13…Chipped in a goal and assist, 3/22/14 at IA…Gathered one goal and three assists during a three-game point streak, 3/22/14-3/28/14…Collected an assist and the game-winning goal, 3/30/14 at MIL…Became the second defenseman in Griffins history to be named to the AHL All-Rookie Team, 4/9/14…Made his NHL debut with Detroit, 4/13/14 at STL…Potted the game-winning goal with 34 seconds remaining in the second overtime of Game 1 of the Western Conference Quarterfinals, 4/25/14 at ABB...Garnered a three-point playoff performance with a goal and two assists, 4/26/14 at ABB.

2012-13: Served as a "black ace" with Grand Rapids for the first two rounds of the 2013 Calder Cup Playoffs…Made his AHL debut on 4/20/13 at Lake Erie and appeared in two late-season games with the Griffins…Led OHL defensemen and finished second on the Sault Ste. Marie Greyhounds with 66 points (20-46—66) en route to capturing CHL Defenseman of the Year honors…Also ranked among team leaders with 20 goals (T5th), 46 assists (2nd) and 11 power play goals (2nd)…Picked up eight points (1-7—8) in the first four games of the season, 9/21/12-9/29/12…Followed up an eight-game point streak (4-8—12 from 11/21/12-12/8/12) with a nine-game point streak (8-4—12 from 12/14/12-1/6/13)…Recorded his second OHL hat trick, 12/31/12 vs. Saginaw…Tied his season high with a nine-game scoring streak, registering 19 points (5-14—19), 1/18/13-2/9/13…Tallied a five-point game (2-3—5) on 2/1/13 at Plymouth…Racked up 28 points (6-22—28) in a 14-game span, 1/18/13-2/22/13…Registered five points (2-3—5) in six postseason games…Won the Max Kaminsky Trophy for OHL Defenseman of the Year and was named to the First All-Star Team.
Regular Season Stats
Season
Team
GP
G
A
PTS
+/-
SOG
PIM
SOG
SOA
SOGW
SO
2015-16 Regular Season
Grand Rapids Griffins
75
12
23
35
0
173
22
0
0
0
0.000
2014-15 Regular Season
Grand Rapids Griffins
66
5
19
24
-5
158
26
0
0
0
0.000
2013-14 Regular Season
Grand Rapids Griffins
72
11
21
32
0
155
49
0
0
0
0.000
2012-13 Regular Season
Grand Rapids Griffins
2
0
0
0
-1
7
2
0
0
0
0.000
Playoff Stats
Season
Team
GP
G
A
PTS
+/-
SOG
PIM
SOG
SOA
SOGW
SO
2016 Calder Cup Playoffs
Grand Rapids Griffins
9
2
7
9
4
30
8
0
0
0
0.000
2015 Calder Cup Playoffs
Grand Rapids Griffins
5
0
0
0
-3
11
0
0
0
0
0.000
2014 Calder Cup Playoffs
Grand Rapids Griffins
10
2
3
5
2
24
4
0
0
0
0.000