+ Enlarge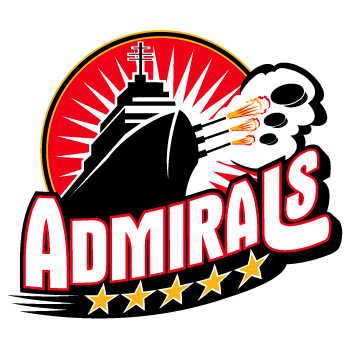 27
Brandon Bochenski (RW)
Norfolk Admirals
| | |
| --- | --- |
| Name: | Brandon Bochenski |
| Number: | 27 |
| Position: | RW |
| Shoots: | R |
| | |
| --- | --- |
| Height: | 6-1 |
| Weight: | 187 |
| Birthdate: | 1982-04-04 |
| Birth place: | Blaine, MN |
Biography
Draft: 2001, Ottawa, Round 7 (223rd overall)
Acquired: Signed a two-year contract with the Lightning on July 8, 2008

2008-09 NOTES:
Ranks third in goals (60), is tied for eighth in assists (59), is eighth in points (119), is second in power play goals (27) and is fourth in game-winning goals (11) in Norfolk Admirals (AHL) history as of the end of the 2008-09 season…Tied for tenth in game-winning goals (6) & tied for second in insurance goals (5) in AHL in 2008-09…Led Norfolk in goals, power play goals (11) and game-winning goals (6) while finishing third in points and tying for third in assists with Norfolk in 2008-09…Recorded his first point with the Lightning with an assist on 04/07/09 vs. Pittsburgh…Made his Lightning debut on 03/29/09 vs. Ottawa…Recalled by Tampa Bay on 03/29/09 and finished the season with the Lightning…Tallied a pair of goals for #2 star honors on 02/28/09 at Hershey…Scored the game-winning goal and added an assist for #1 star on 02/21/09 vs. Binghamton…Registered a pair of goals on 02/14/09 at Hershey…Scored twice for second star honors on 02/06/09 vs. Bridgeport…Recorded the game-winning goal in his second straight game on 01/30/09 vs. Albany…Netted two goals – including the game-winner – and was named #1 star on 01/29/09 vs. Albany…Assisted on two goals for #2 star honors on 01/09/09 vs. Manchester…Netted the shootout-winning conversion and was named #1 star on 12/20/08 at Philadelphia...Put up two goals and an assist for first star honors on 12/06/08 at Bridgeport… Had a five-game point streak (4G, 5A) from 11/26 vs. Springfield to 12/03 at Albany… Assisted on two goals and was named #2 star on 11/30/08 at Hershey… Registered a goal and an assist for #2 star honors on 11/29/08 vs. Wilkes-Barre/Scranton… Netted a goal and an assist for #2 star honors on 11/28/08 vs. Wilkes-Barre/Scranton… Recorded a pair of goals for first star honors on 11/26/08 vs. Springfield…Notched a goal and an assist and was awarded third star honors on 10/17/08 at Lake Erie…Scored a goal and added an assist in his return to the Admirals on 10/10/08 vs. Hershey…Named an Norfolk alternate captain (serving during home games) on 10/09/08.

CAREER NOTES:
2007-08: Made his Stanley Cup Playoffs debut on April 10 with Nashville at Detroit…Made his Nashville debut on 03/09/08 at Detroit…Traded to Nashville by Anaheim for future considerations on 02/26/08…Had a four-game point streak (2+2=4) from 01/09 – 01/16/08 with Anaheim…Traded to Anaheim by Boston for Shane Hnidy and Anaheim's sixth-round choice (Nicholas Tremblay) in the 2008 NHL Entry Draft on 01/02/08…Played in his 100th career NHL game on 12/28/07 with Boston at Carolina…Skated in seven games for Team USA at the 2007 World Championships, scoring five points (2+3). 2006-07: Set NHL career highs in games, goals, assists and points between Boston and Chicago…Was Norfolk's AHL franchise leader in points (1.89) and goals (0.94) per game after 2006-07…Traded by the Chicago Blackhawks to the Boston Bruins in exchange for RW Kris Versteeg and a conditional draft pick on 02/03/07…Was fourth in the AHL scoring race at the time of the trade…Named a starter for the PlanetUSA AHL All-Star team on 01/09/07 but did not play due to injury…After going scoreless for one game following his 14-game scoring streak, tied an AHL record with hat tricks in back-to-back games on 12/30/06 in Hershey and 01/03/07 versus Hershey at Norfolk…Had a franchise-record 14-game scoring streak from 11/12 – 12/27/06 (12+19=31)…Became the first Admiral to score four goals in one game on 11/25/06 vs. Philadelphia…Scored the game-winning goal in overtime versus Manchester on 11/21/06…Tied the Norfolk record for assists in a game with four on 11/18/06 vs. Binghamton…Scored the Admirals' first goal of the season – his first regular season goal as an Admiral in his first regular season game as an Admiral – on 10/06/06 at Philadelphia. 2005-06: Made his Admirals' debut in the playoffs vs. Hershey on 04/21/06…Acquired by the Chicago Blackhawks from the Ottawa Senators along with a 2006 second round draft pick (Simon Danis-Papin) for Tyler Arnason on 03/09/06… Netted his first pro goal on 10/29/05 with Binghamton vs. Norfolk (Michael Leighton)…Scored his first NHL career goal with Ottawa vs. Boston on 10/15/05 (Andrew Raycroft)…Tallied his first NHL career point with an assist with Ottawa vs. Buffalo on 10/08/05. 2004-05: Scored his first pro playoff goal with Binghamton vs. Wilkes-Barre/Scranton on 04/23/05…Named to the 2004-05 AHL All-Rookie Team…Finished as the AHL's leading rookie scorer in 2004-05 with 70 points (34+36)…Scored a goal for PlanetUSA at the 2005 AHL All-Star Classic on 02/14/05. College Career: Nominated as Top 10 finalist for the Hobey Baker Award on 03/17/04…Named to NCAA West First All American Team and WCHA First All-Star Team in 2003-04…Led North Dakota (WCHA) in goals, assists, points, power play goals, short-handed goals and was 2nd in GWG in 2003-04…Finished second in the NCAA in points (60), tied for third in goals (27), fourth in assists (33) and sixth in PPG (11) in 2003-04…Tied for sixth in the NCAA in points (62), tied for second in goals (35) and tied for 10th in power play goals (11) in 2002-03…Topped North Dakota in points, goals, shots (188), PPG and GWG (5) and was second in SHG (2) and +/- (+28), and fourth on the team in assists (27) in 2002-03…Named WCHA Rookie of the Year and selected to the All-WCHA Rookie Team in 2001-02, leading all WCHA Rookies in conference points (29) and goals (16), and tied for the overall lead in goals (17)…Named UND Rookie of the Year. Junior Career: Named USHL Rookie of the Year in 2001-02 after finishing first in rookie goals (47) and second in rookie points (80)…Selected to the USHL First All-Star team and played in the All-Star Game in 2000-01. High School: Member of Blaine High School team that won the Minnesota state high school championship in 1999-2000.
Regular Season Stats
Season
Team
GP
G
A
PTS
+/-
SOG
PIM
SOG
SOA
SOGW
SO
2009-10 Regular Season
Norfolk Admirals
42
21
19
40
2
141
16
0
3
0
0.000
2008-09 Regular Season
Norfolk Admirals
69
27
26
53
-25
256
48
2
8
1
0.250
2007-08 Regular Season
Providence Bruins
2
1
0
1
1
8
0
0
0
0
0.000
2006-07 Regular Season
Norfolk Admirals
35
33
33
66
6
160
31
0
1
0
0.000
2005-06 Regular Season
Binghamton Senators
33
22
24
46
-3
118
36
0
2
0
0.000
Playoff Stats
Season
Team
GP
G
A
PTS
+/-
SOG
PIM
SOG
SOA
SOGW
SO
2006 Calder Cup Playoffs
Norfolk Admirals
3
1
1
2
-2
16
0
0
0
0
0.000